The Man from U.N.C.L.E.: A spy story and conspiracies seasoned with fabulous humor
Those films that manage to combine in a fantastic way two genres are my favorite because in a certain way they establish a balanced and entertaining plot rhythm where we see stories told with the intervention of different elements that complement each other and make the plot stand out enormously. I say all this because one of my favorite genres is spying and a couple of years ago I saw a great movie about spies that is incredibly complemented with humor and a satire that gives a really different but addictive touch to the plot. The Man from U.N.C.L.E. is not the typical movie about spies where suspense is everything, in this movie the dramatic scenes are complemented with black humor that adds that peculiar and super entertaining touch to a very serious and intense story, after all the search for a nuclear bomb requires some seriousness.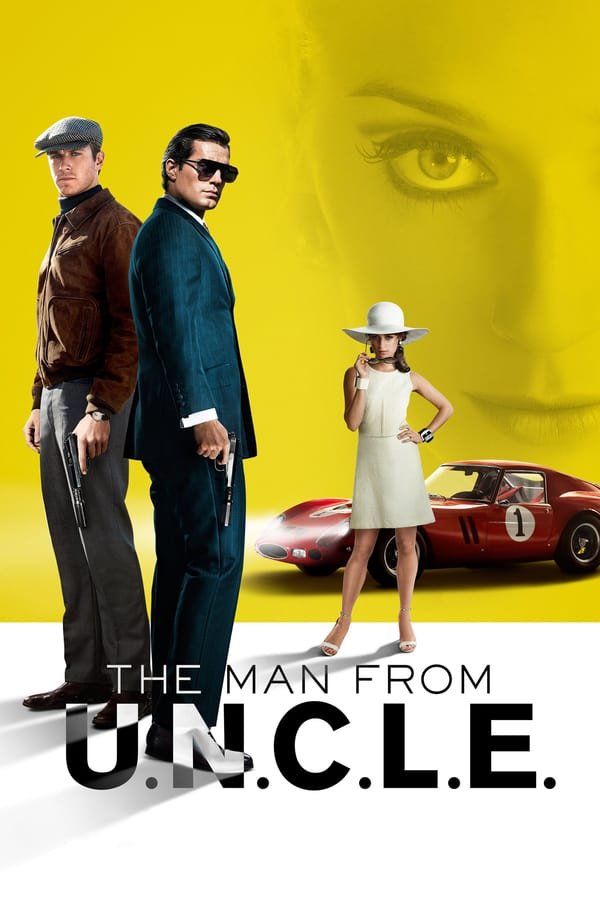 moviedb
The Man from U.N.C.L.E. is an entertaining, dramatic, intense and extremely funny film that lets us see the collaboration between two security agencies to retrieve valuable information about the construction of a super-powerful bomb that if it falls into the wrong hands could jeopardize the apparent peace that has been achieved between some nations. The film unfolds in a fantastic way intertwining dramatic, tense and humorous scenes where we see this pair of spies (one Russian and one American) helped by an English woman go into the middle of a conspiracy carried out by a kind of criminal organization to build and detonate a very dangerous bomb.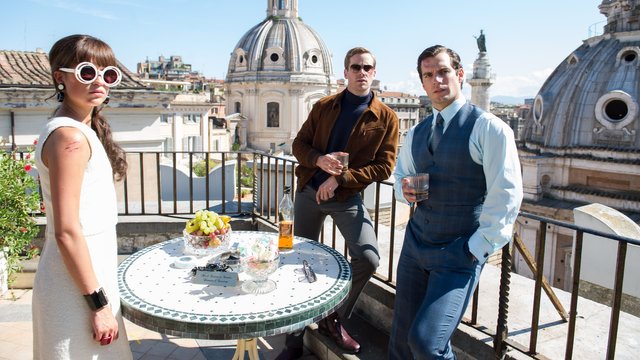 moviedb
The way in which the pair of spies carry out some missions that help them take a step forward to find information and to unravel all this macabre conspiracy to build the bomb is really great because we can see the dysfunctional dynamic of two men who besides not getting along do not have the same ways to carry out different missions and above all to handle different situations. All the relationship of these two men gives a fantastic touch to the film because it makes the film develop in a completely different way than any other spy film, in this film the humor is not something situational but constant that is used in an exceptional way to lighten this whole plot super tangled and mysterious.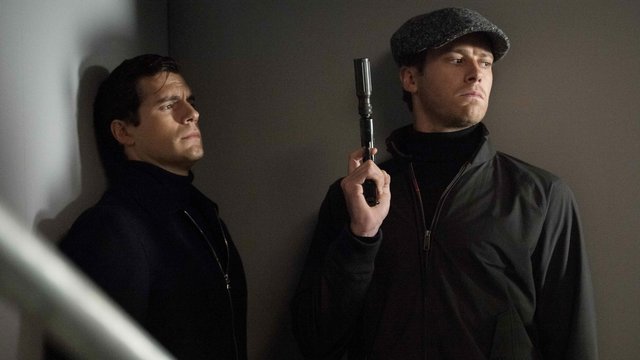 moviedb
Another thing that I liked a lot about this film is the different plot turns that it puts us at the end of the story because that makes the plot is kept in suspense until the end, even that final scene I never saw it coming and in fact I was very surprised; I do not want to spoiler but the English girl who helps spies is not as innocent as people think. The whole plot is fantastic and also complemented by a retro setting that makes us enter into all this post-war climate that feels tense but super entertaining and innovative, not to mention that the camera work helped with some visual effects that make the scenes authentic portraits where we delight with each situation.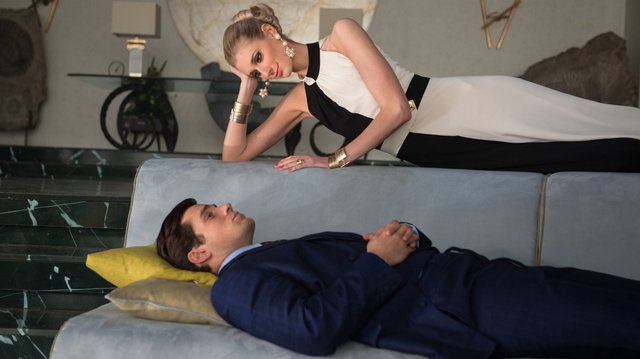 moviedb
This is a great film in every sense, the plot and performances are fantastically complemented through scenes that make each dialogue memorable, entertaining and very funny because they let us see in detail how a dysfunctional relationship changes to become a kind of strange brotherhood wherein the end both men end up helping each other and supporting each other to get out of all this tangled plot. Undoubtedly one of the most entertaining spy movies I've seen, a film that does more than honor to the series of the 60's that inspired this film, a perfect combination of drama, action and satire transmitted through some characters very peculiar and entertaining to see, characters that constantly amuse us and surprise us by the way they do things.
I highly recommend this film because it will make them have a lot of fun through a spy story lightened with a constant satire and a masterful atmosphere.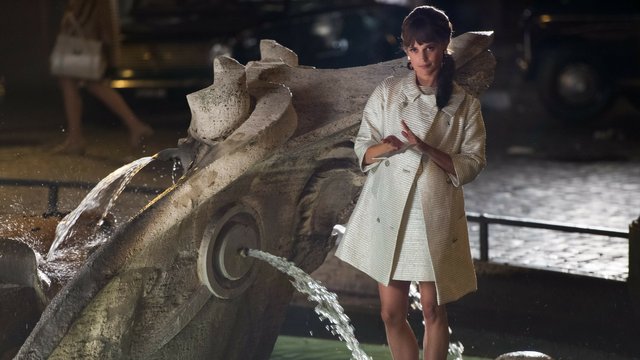 moviedb
---
Personal Opinion: 7,9