Chocolate (Thai film): Amazing debut performance
No this isn't the Johnny Depp film that I hear great things about but have never watched. This is actually a Thai martial-arts film and I don't have any idea why they called in Chocolate. It was also known as "Zen, Warrior Within" and is one of my favorite action martial-arts films of all time.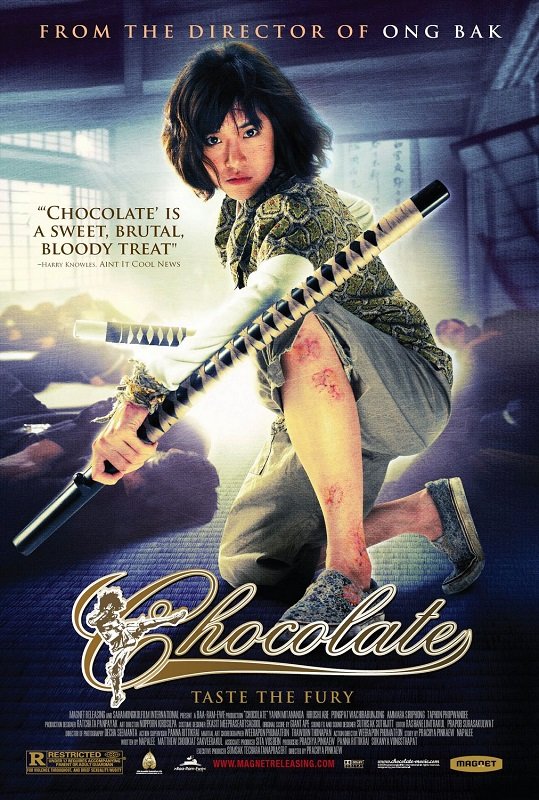 Perhaps you have heard of Ong-Bak staring Tony Jaa. That one is pretty famous as was Tom Yum Kung (known as "The Protector" in USA) and all these were both directed by Prachya Pinkaew, who is also the director of Chocolate.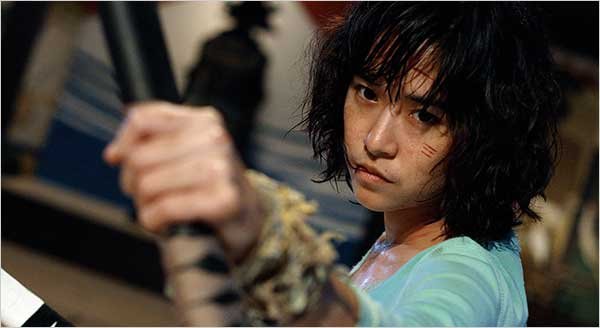 source
The movie features a young girl named "Zen" who has severe autism and experiences difficulty in normal life situations however, she is able to mimic things that she sees on TV and in life with incredible accuracy. Since she has become fascinated with Muay Thai and martial arts she learns them to an expert level in a very short amount of time with no training. This is not what Autism is like at all but it is a movie so we can forgive that.
When Zen's mother (named "Zin") gets cancer, Zen and an accomplice are desperately trying to find a way to make the money for her chemotherapy treatments but experience little success. Then one day they find a ledger and learn that Zin (again, the mother) was actually a high-profile money lender in the past when she was dating a Yakuza gangster. They set out to collect the money.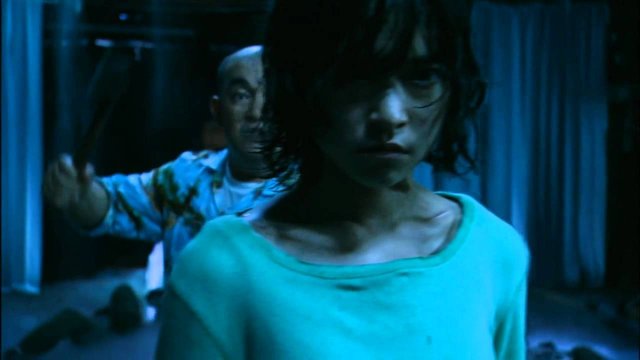 source
Obviously, the thugs that are indebted to Zin do not want to pay, so a rather predictable situation arises where Zen must predictably encourage them to do so by force. The scenes that take place are wonderfully shot and are very much a mainstay of the directing style of Prachya Pinkaew.
I think Prachya transitioned to work with Yanin "Jeeja" Vismistananda (the female martial artist in this film) because he had at that point already done Tony Jaa films to death and the ticket sales and world-wide appeal of these films (and of Jaa) were starting to wane.
Just as that trailer indicates, there are no suspension wires and no stunt doubles used during the film at any point. The main actress "Jeeja" was injured multiple times during the filming and the end credits feature a short film that shows all of these mishaps.
I haven't watched a great many Thai films because sadly, this country doesn't have a widespread appeal necessary to gather any sort of large budget to make said films. Very few Thai films manage to exit the Thai market and go global, and to a limited degree this film was able to do so, but on a very small scale.
Chocolate might prove difficult to find, but if you do have a chance to do watch it, I think you should. It is quire refreshing to see a tiny woman in this sort of role (where are the feminists on this one?) and the story is also touching in regards to family.
On a scale of "Urgh!" to "Wowsers!" I give Chocolate the score of....