NEWS The Biggest Challenges To Bringing Rocketman To The Big Screen, According To Director Dexter Fletcher And Taron Egerton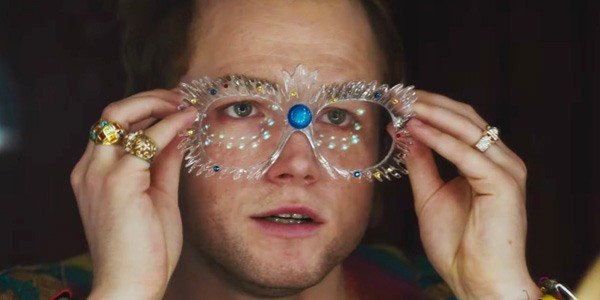 A lot of footage was shown at CinemaCon this year, including but not limited to a Hobbs & Shaw trailer and the first 17 minutes of Toy Story 4. Among that footage was another glimpse at Rocketman, the upcoming Elton John biopic starring Taron Edgerton and led by Dexter Fletcher, who did reshoots on Bohemian Rhapsody recently.
When asked at CinemaCon 2019 what the toughest part of bringing a real-life person like Elton John to light on the big screen, Fletcher revealed the musical numbers were often the hardest bits.
It's not just the musicality that was tough but also getting Elton John right in 141 minutes. Dexter Fletcher said: