It BETTER be good enough?! Goonies turns 33 years young!
While I'm not much of a Goonies nut, the film, directed by Richard Donner and executive produced by Steven Spielberg, was released 33 years ago! Some people swear by this film. It has a huge "cult" following for a main stream movie. A friend of mine just ran in a Goonies themed marathon so, it did something right. Don't get me wrong. I've seen the movie. I know its references. I enjoyed it. I just wasn't CRAZY over it like some people I know.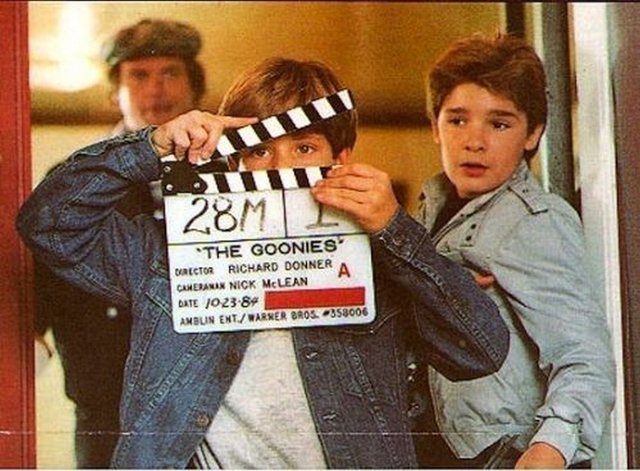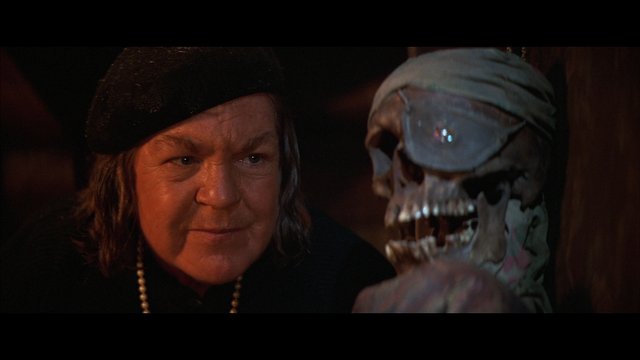 Fuck. They even have a Goonies Day up in the town of Astoria, Oregon, where the film was shot and where it takes place. It's an old fashioned adventure tale starring just about every kid actor of the month of that year. If you HAVEN'T seen it, "The Goonies" is about a band of kids who live in the "Goon Docks" neighborhood of Astoria, Oregon. They attempt to save their homes from demolition, and, in doing so, discover an old Spanish map that leads them on an adventure to unearth the long-lost fortune of One-Eyed Willy, a legendary 17th-century pirate. During the entire adventure, they are chased by a family of criminals, who also want the treasure for themselves. Chris Columbus, who also directed "Home Alone" wrote the script.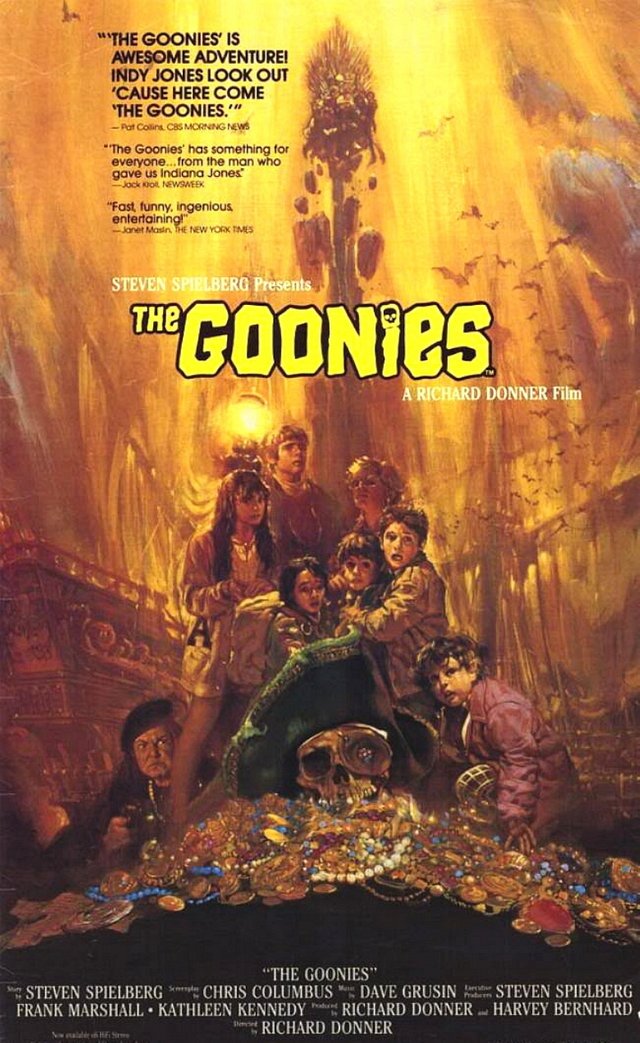 It stars many of the best of the best child actors for 1985. Sean Astin, Josh Brolin, Jeff Cohen, Kerri Green, Martha Plimpton, Jonathan Ke Huy Quan and last but not least, Corey Feldman star. It was released on June 7th, 1985.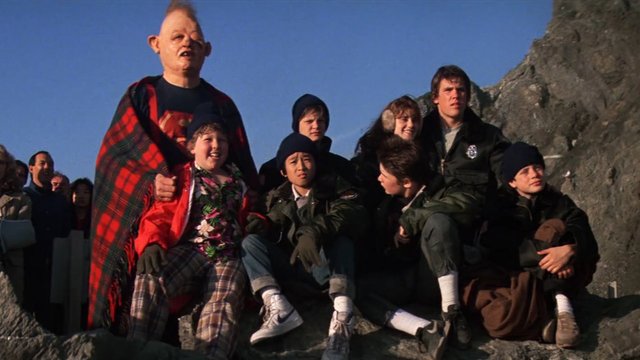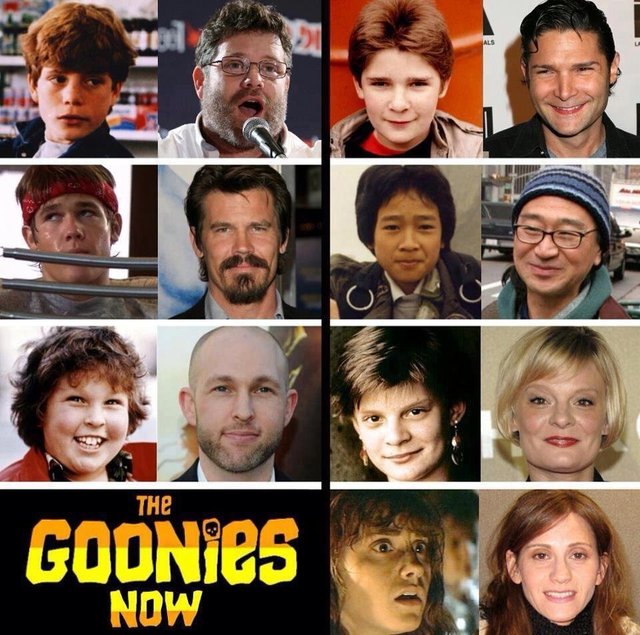 For years people have been talking about a sequel and even Donner and the cast would be interested in doing another. In this day and age of reboots, remakes, sequels and franchise rebranding, it wouldn't surprise me if it happened, though, I'd rather it didn't. I have a feeling a sequel/reboot wouldn't come close to recapturing what the original one means to so many people and the magic within. What they SHOULD do, is take some of what, I'm sure would be, an outrageous budget and sink it into a remastered 3 hour cut that is rumored to exist. Assemble that for the fans of the original, so they can see all the cool stuff that has said to have existed… like the giant octopus sequence completely removed from the film.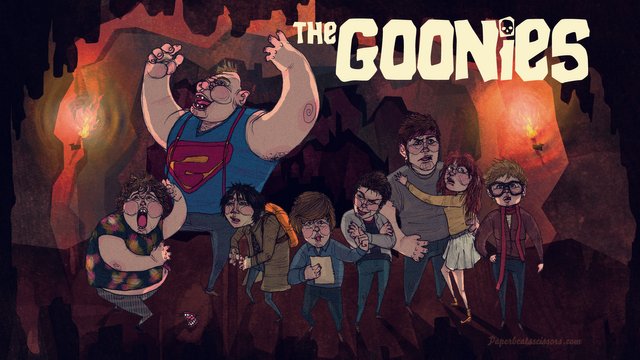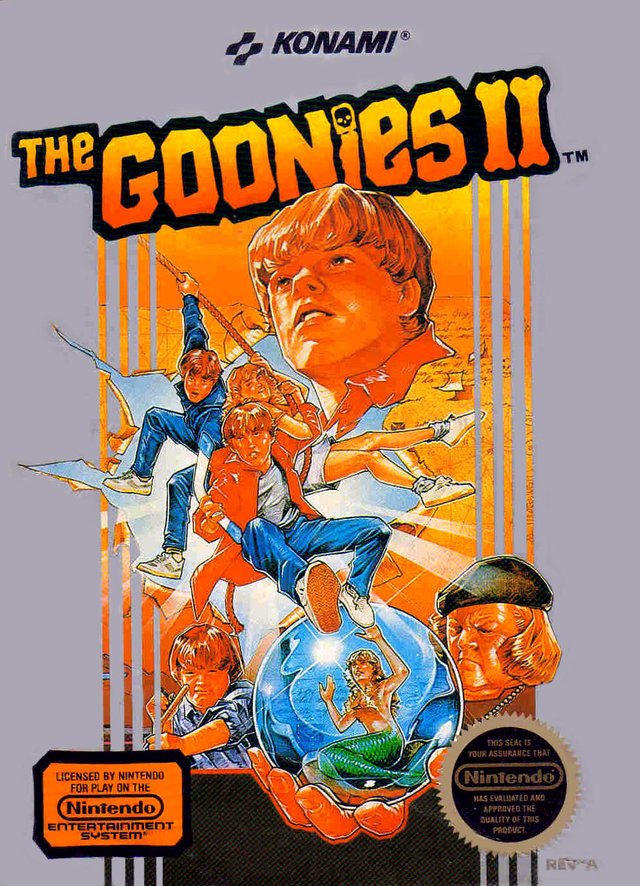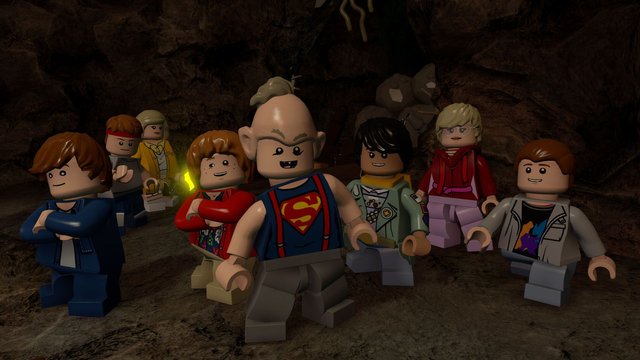 From the film's legacy, comic books, Lego toys, video games and, as I previously mentioned, a "Goonies" Day has emerged from the cult following of the film. The city of Astoria has hosted special anniversary events, with a turn-out of around 10,000 to 15,000 visitors coming to the city to celebrate the film during this time. The house used as the Walsh family abode had become a tourist attraction, receiving between 1,200 and 1,500 visitors a day during the summer of the 30th anniversary. In August 2015, the residents and owners of the home, their neighbors, and the city of Astoria have taken steps to limit public access to the home due to this. So much for "Goonies" fandom.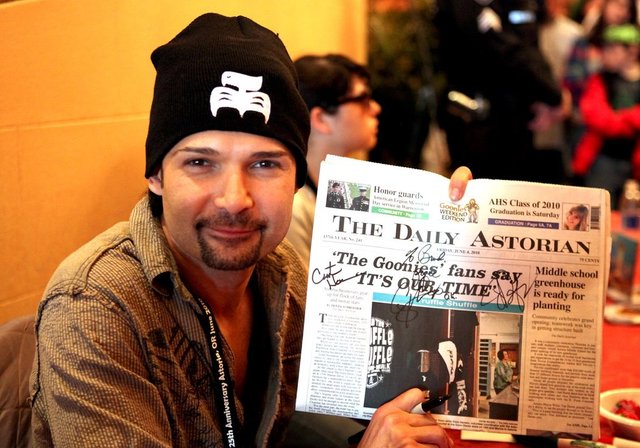 But, just remember, "GOONIES NEVER SAY DIE!"