Hash Rush and $30k prize pool up for grabs! Find out more on MSP Waves right now!!!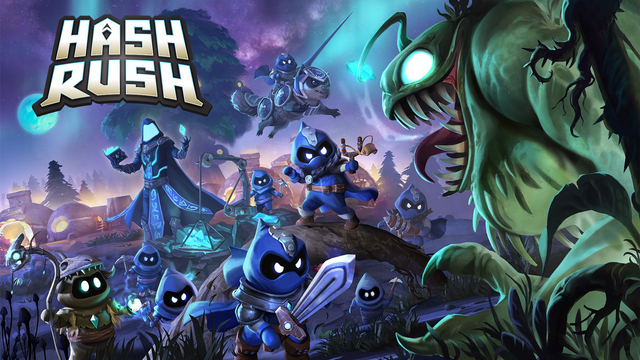 VZ Games are giving Hash Rush players $30,000 in cryptocurrency rewards during the closed beta of their upcoming real-time strategy title, Hash Rush.
The beta will be limited to 10,000 players and will run from late September until the game enters early access in December. As part of the testing process, $30,000 worth of Ethereum given away to players in the closed beta in order to allow VZ Games to test their reward pool of cryptocurrency payouts for top Hash Rush players.
Hash Rush unites the worlds of cryptocurrency and real-time strategy gaming. For the first time ever, this combination allows gamers to compete for cryptocurrency and other rewards.
VZ Games plans to release Hash Rush on PC this December, with a mobile launch in 2019. Sign ups for the closed beta are at https://www.hashrush.com/.
About Hash Rush
Latvian studio VZ Games is leading the way in video gaming and cryptocurrency mining integration with their flagship title Hash Rush, an upcoming free-to-earn PC and mobile title. The team brings together talent from the likes of Microsoft Games Studio, Ubisoft, CCP Games, NVIDIA and Xbox, bringing over 100 years combined industry experience. VZ Games is supported by VZ Mining, responsible for the cryptocurrency reward pool paid to players, and VZ Chains, developers of the RUSH Network – an Ethereum-based scaling solution that facilitates gasless transactions between players using a custom sidechain. Hash Rush was born on Ethereum but scales with the RUSH Network.
For more information, contact [email protected]
Follow Hash Rush on Telegram, Twitter, Discord and visit their website.
Logistics
Show starts now on mspwaves.com/listen
you can also listen at minnowpond.org