CONTINUED: Mueller Probe Closed, part 2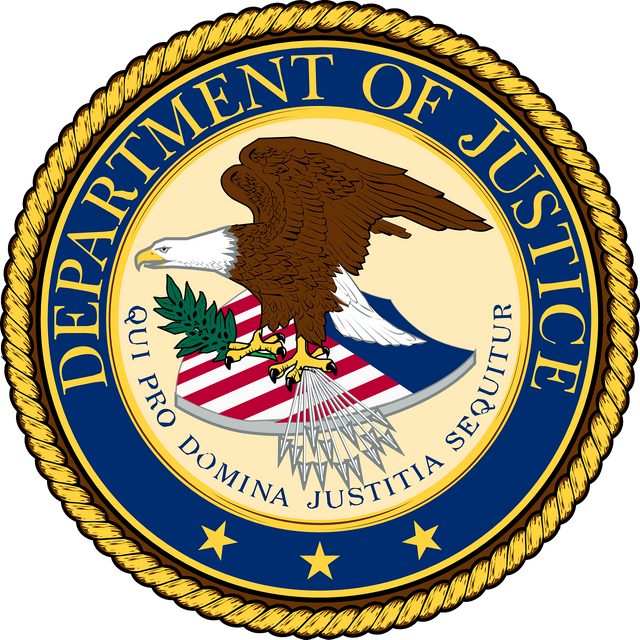 Exoneratist's 1st study of the Mueller Report deals with the false statements, lawlessness, spying, bias, conspiracy, rush to judgment, abandonment of objectivity, gross negligence, and political clout, of:
a. certain former and present members of the Federal Bureau of Investigation (FBI),
b. certain former and present members of the Department of Justice (DOJ),
c. Former President Barack Obama, and
d. Former Secretary of State Hillary Clinton
The 1st individual studied was Andrew Weissmann, one of the Mueller Report's top investigators. The 2nd individual studied was John O. Brennan, CIA Director from March, 2013 to May, 2017.
The 3rd and 4th individuals to be studied below are:
-- James B. Comey, former FBI Director from August, 2010 to January 2017
-- James R. Clapper, Jr., former Director of National Intelligence, an independent Federal Agency, from August 9, 2010, until January 20, 2017, after being accused of perjury when testifying before
3. James B. Comey
James B. Comey was FBI Director under both Obama and Trump. He began under Obama September 4, 2013. President Trump DID FIRE James Comey May 9, 2017, at the recommendation of the Deputy Attorney General, Rod Rosenstein.
As mentioned in the last post, Joe diGenova believes that Comey will go to prison for his part in the conspiracy theory against Trump. Joe diGenova's credentials include four years as U. S. Attorney for the District of Columbia, supervising federal criminal and civil matters involving, among others, public corruption. He conducted a corruption probe in the D.C. Government that led to the conviction of two deputy mayors. Also, on Capital Hill he was chief counsel and staff director of the Senate Rules Committee. Therefore, the Exoneratist places a great deal of confidence in diGenova's prediction that Comey has broken the law.
In addition, the Exoneratist enumerates below six (6) despicable actions committed by Comey that fall under the categories of false statements, lawlessness, spying, bias, abandonment of objectivity, gross negligence, and political clout – and these actions are possibly punishable by imprisonment.
A) Comey leaked one of his memos to the New York Times:
What was Comey's Memo?
It dealt with Comey's private and confidential interaction with President Trump.
How was this Memo Leaked?
Comey testified before the Senate Intelligence Committee that he did in fact ask his friend, Columbia University Law Professor, Daniel Richman, to leak this particular memo to the New York Times.
Why did Comey want this memo leaked to the media?
Comey testified that he hoped that "his interactions with the president" would prompt the appointment of a Special Counsel. and in fact, Bob Mueller was appointed.
Why was intention behind leaking this memo a criminal action?
A Special Counsel should only be appointed after a crime has surfaced and an investigation can be conducted relating to that crime. However, Comey wanted to pursue an investigation of Donald Trump in search of a crime Trump might have committed. This action by Comey is a deviation from standard lawful practice in the Department of Justice, and it reeks of shameful political clout and bias against a sitting President of the U.S.
B) In pretense, the Mueller Probe was begun to investigate Russian interference in the 2016 Presidential Election.
In fact, the Mueller Probe was begun with the blessings of Obama, Hillary, and the DNC to hopefully ferret out any facts or evidence that might prove collusion between the Russians and Donald J. Trump.
And how can we prove the MUELLER PROBE was really an attempt to dig up dirt on Trump?
The proof all hinges on the following activities of James Comey:
James Comey, as FBI Director, signed 3 applications to the FISA Court for warrants to spy against Carter Page, who had been a member of the Trump Presidential Campaign. These 3 applications were based on the Christopher Steele Dossier, paid for by Hillary Clinton and the Democrat National Convention.
Comey knew that John Brennan had found the Steele Dossier to be a complete hoax. In fact, Comey testified that the Dossier was "salacious and unverified." Therefore, Comey FALSIFIED 3 applications to the FISA Court by making it appear that he was verifying the fake Dossier, when in fact he knew it was false. By making it appear he was verifying the Dossier, Comey committed an ILLEGALITY against the FISA Court. And by using the fake dossier to receive a warrant to spy on Carter Page, Comey was so BIASED against Trump that he blatantly committed a fraud against the FISA COURT. (NOTE that the FISA Court never held hearings, or they would have learned about the illegal dossier. The FISA Court applications were used to illegally and illegitimately request a warrant to spy on an American citizen.)
C) Christopher Steele was paid $160,000 by the DNC and Hillary Clinton Presidential Campaign via the law firm of Perkins Cole and the research firm of Fusion GPS. But none of this information, bias and political clout, was disclosed By Comey or by any other member of the Mueller Probe, to the FISA Court. Comey knew the FISA Court was not given this pertinent information and this is yet another fraud against the FISA Court.
D) Not only did Comey commit a fraud against the FISA Court, but he also compromised the 4th Amendment Rights of Carter Page. Page has the right to be secure against unreasonable searches and surveillance. No warrant should be issued against Page or any American citizen without probable cause, supported by all material and relevant facts that exist surrounding the entire matter.
E) President Trump DID NOT FIRE James Comey because of Comey's part in the conspiracy theory against Trump.
President Trump DID FIRE James Comey at the recommendation of the Deputy Attorney General, Rod Rosenstein. The recommendation was sent to Trump in a letter dated May 10, 2017, and was also signed by the Attorney General, Jeff Sessions. Following are some very relevant parts of the letter from Rosenstein to Trump (recommending that Comey be fired:
"The director (Comey) was wrong to usurp the Attorney General's authority on July 5, 2016, and announce his conclusion that the case (against Hillary Clinton) should be closed without prosecution. It is not the function of the Director (Comey) to make such an announcement. At most, the Director (Comey) should have said the FBI had completed its investigation and presented its findings to federal prosecutors. . . .
. . . The Director laid out his version of the facts for the news media as if it were a closing argument, but without a trial. It is a textbook example of what federal prosecutors and agents are taught not to do. . . .
. . . Although the President has the power to remove an FBI director, the decision should not be taken lightly. I agree with the nearly unanimous opinions of former Department officials. The way the Director (Comey) handled the conclusion of the email investigation (of Hillary) was wrong. As a result, the FBI is unlikely to regain public and congressional trust until it has a Director who understands the gravity of the mistakes and pledges never to repeat them. Having refused to admit his errors, the Director cannot be expected to implement the necessary corrective actions."
The Exoneratist believes Comey's "mistakes" in the Hillary Clinton investigation were not only grave enough to merit being fired, but also should be investigated with prosecution in mind. His firing was the conclusion by the Justice Department officials that he mishandled the probe of Hillary Clinton's emails.
F) The American Center for Law and Justice (ACLJ), a politically conservative, Christian based social activism watchdog for corruption, filed a lawsuit September 4th, 2019 against Comey. The ACLJ is seeking documents about two (2) FBI "spies" that Comey sent into the Whitehouse to gather information on Trump. The Exoneratist will be following this lawsuit as it may substantiate Comey's possible involvement in spying.
Having studied the above 6 (A-F) outrageous and illegal actions that were committed by James Comey as sitting FBI Director, we can be sure that the Mueller Probe was begun as a political investigation of Trump, and of the members of Trump's administration, in the HOPE that one of them might divulge a crime committed by the President. The Mueller investigation was a fraud on the American Justice System. James B. Comey, who was FBI Director, should be held accountable for his part in this investigation. His actions as enumerated above are beyond reproach and possibly punishable by indictment and/or imprisonment.
James R. Clapper, Jr.
James R. Clapper, Jr., under the Obama administration, was the Director of National Intelligence, an independent Federal Agency, from August 9, 2010 until he resigned Jan. 20, 2017. His agency was responsible for creating information technology that could track national and foreign data on millions of individuals.
Clapper lied in front of a US Senate Select Committee on Intelligence on March 12, 2013. He was asked by Senator Ron Wyden, "Does the National Security Agency, NSA, collect any type of data at all on millions or hundreds of millions of Americans?" Clapper responded, "No Sir." Wyden asked, "It does not?" and Clapper said "Not wittingly."
On June 5, 2013, Edward Snowden blew the whistle on the above lie of James R. Clapper, Jr. Snowden leaked global surveillance documents, including a top secret court order, showing that the NSA had collected phone records from over 120 million Verizon subscribers.
On June 12, 2013, Representative Justin Amash became the first congressman to openly accuse Director Clapper of criminal Perjury, calling for his resignation.
U.S. Senator Rand Paul, Republican, Kentucky, said, "The director of national intelligence, in March, did directly lie to Congress, which is against the law." Paul later suggested that Clapper might deserve prison time for his testimony.
On December 19, 2013 seven Republican members of the House Judiciary Committee called on Attorney General Eric Holder to investigate Clapper, stating "witnesses cannot be allowed to lie to Congress.
Clapper insisted that there was evidence against Trump and yet he was never able to give the country any such evidence. The media, in collusion with Clapper, has seen fit to hire him and give his false statements, bias, abandonment of objectivity, and political clout free reign. The media is happy to further his lies to the American people.
Political bias has been rampant in the Mueller Probe – Weissman, Brennan, Comey and Clapper have all demonstrated this. Following is a quote from DOJ Attorney General Jeff Sessions: "The DOJ has no policy to vet prosecutors for conflicts of interest or bias."
The Exoneratist believes that such a policy needs to be put in place in the DOJ in order to assure the American people that there will never again be such a blatant disregard of the laws and rules that exist in our Department of Justice. The Mueller Probe was simply a self-righteous attempted coup of one political party over another.