@Shepz1 Writing Contest - A Murder Mystery Short Story by Squirrel Bait
A DEATH SERVED COLD
Her name was Joy and let me tell you, she was everything but that. I met her through a friend of a friend and the next thing I know, she's dating my boyfriend of five years. His name is Michael and he's my first love. I would gladly die for him but would I kill for him? I guess that's the question everyone has. The homicide detective in particular. You see, I found out that this Joy succubus was manipulating and using my beloved who was just hypnotized by this demon. He was totally infatuated with her and she used that and his innocence to satisfy her twisted desires.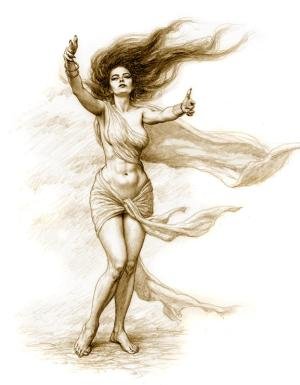 Of course I want to protect him but that doesn't mean I killed her. Even if I did, prove it in court. I mean, where is the murder weapon? There isn't one. There's no fingerprints either. No poison to track back to the source. Nothing. She's just dead with a hole in her solar plexus.
You have to admit, someone put a lot of thought into killing her. Clearly this was not done in the heat of the moment or during an argument. Just coming up with the perfect murder weapon to commit the perfect murder takes time. Time and a very creative mind. I can understand being a suspect. I have a motive and am a creative writer by profession. I get it. But I can't be the only one who hater her. She left a trail of broken hearts, broken homes, and misery in her wake. Perhaps someone tracked her down and finally ended her rein of relationship terror.
Regardless of who did it, there she was. Laying on her back in her bed. Her lying eyes empty and cloudy. Stabbed to death. With an icicle. That's what the coroner says. It melted by the time she was found. No weapon. No fingerprints. A phantom weapon to deal with an evil spirited home wrecker. Maybe I did it. Maybe I didn't. We'll probably never know.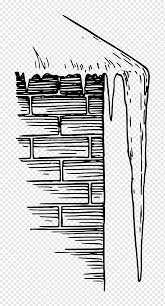 Catch me on:
BitChute: https://www.bitchute.com/channel/squirrelbait/
WEKU: https://main.weku.io/@squirrelbait