Technical Museum in Sinsheim (Germany). German 8.8 cm Flak. Part 61 (↻100%)
German 8.8 cm Flak with pride pendant 36
This gun was originally during WW I.
It had an outstanding ballistic performance. It was a multiple-purpose weapon angst air- and ground targets. The vertical range was of approximately 10.000 m. The gun was moved on a twin-part special trailer, hauled by half-trucks.
Year: 1944
Tube length: 493 cm
Weight: 5,000 kg
Shot height: 10,600 m
Shot: 10-20/min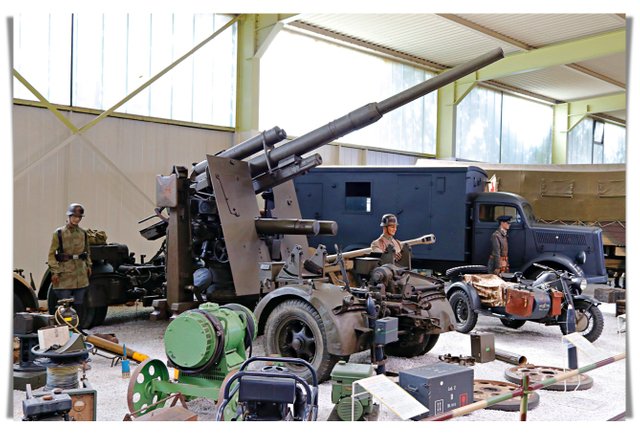 To be continued.