Technical Museum in Sinsheim (Germany). Hanomag WD Multi-fuel engjne. Part 53 (↻100%)
Hanomag WD Multi-fuel engjne
This Hanomag farm tractor was built from 1925-1935.
At this time it was a powerful and important competitor to the world market leader Fordson. The WD tractor was competitive because of output, curb weight and price. It had some advanced technical innovations, such as a forced-feed lubrication with oil-pumps and a centrifugal pump for a forced cooling circulation.
Manufacturer: Hanomag WD Multi-fuel engjne
Year: 1928
Power: 28/32 HP
Engine cc: 4.252
Engine: 4 cyl. carburettor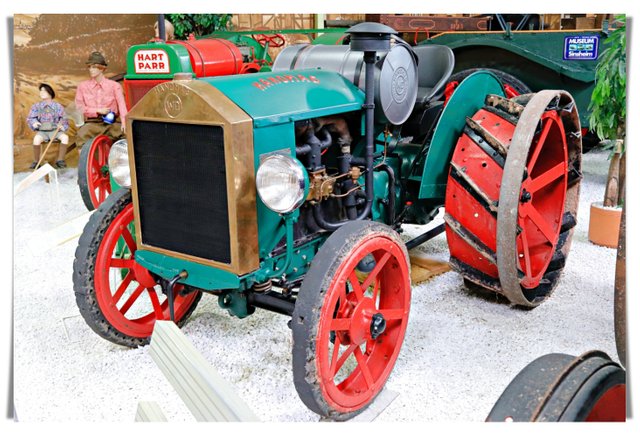 To be continued.