Technical Museum in Sinsheim (Germany). Motorcycle of the Italian paratrooper. Part 49 (↻100%)
Motorcycle of the Italian paratrooper
The gearbox of this motorbike is very interesting because of it's 2 gears as well as a two stage connecting gearbox that allows two different speed ranges.
The maximum speed at the upper sector is about 30-60 km/h. The wheels are unusual as well because you could assemble single or double tired wheels.
Manufacturer: Volugrafo Aermmoto
Year: 1944
Power: 5 HP
Engine cc: 125 cc
Engine: 1 cyl.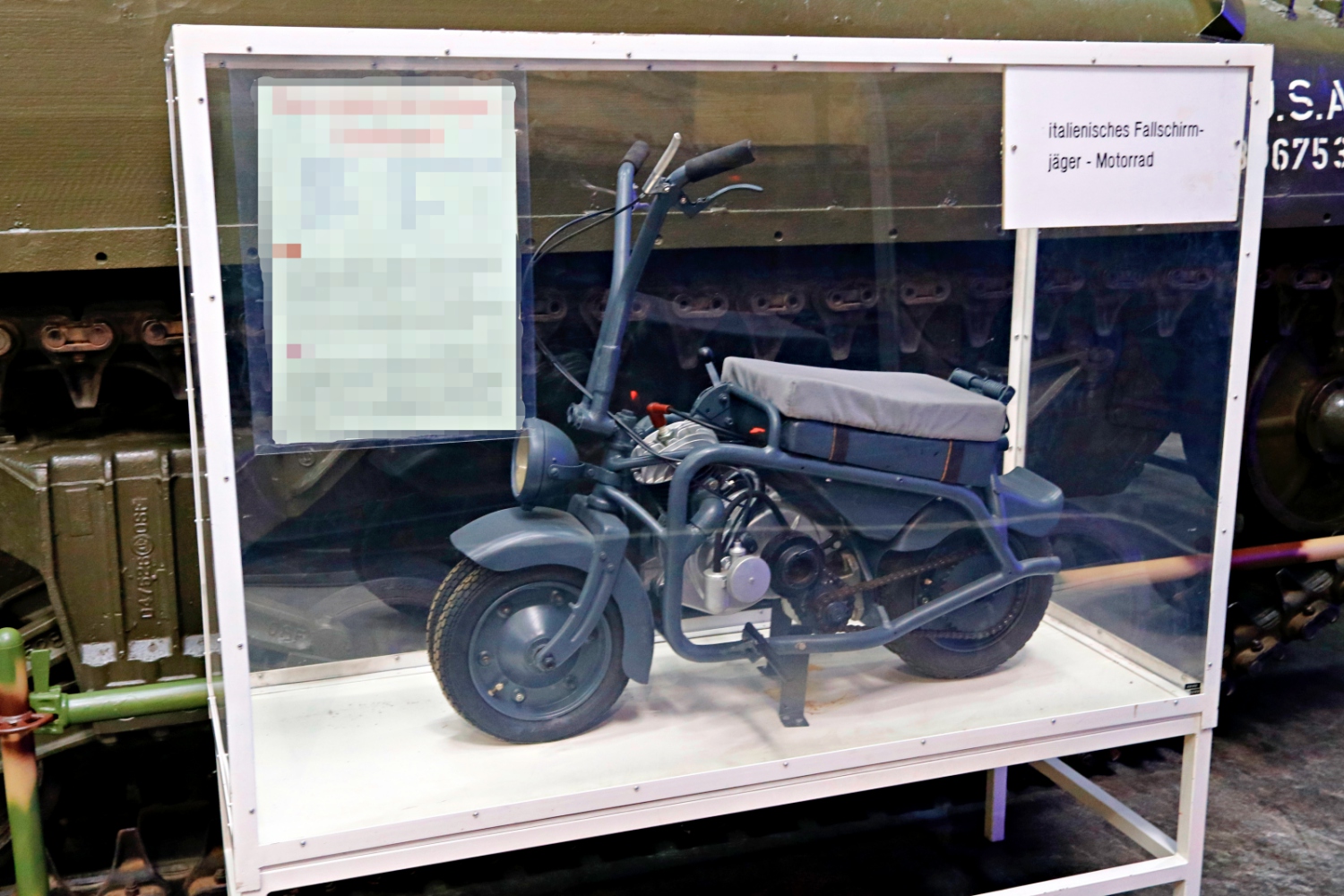 To be continued.