Technical Museum in Sinsheim (Germany). Rolls-Royce Griffon II / 88. Part 51 (↻100%)
Rolls-Royce Griffon II / 88
EN
Until 1945 this aircraft engine was the most powerful Rolls-Royce piston engine.
It was used for powering the English one-seater fighter plane Supermarine Spitfire Mk XII.
DE
Dieser Flugzeugmotor war bis 1945 das stärkste von Rolls-Royce gebaute Kolbentriebwerk.
Verwendet wurde er zum Antrieb des englischen einsitzigen Jagdflugzeugs Supermarine Spitfire Mk XII.
Manufacturer: Rolls-Royce
Year: 1944/1945
Power: 2,375 HP
Engine cc: 36,700 cc
Engine: V 12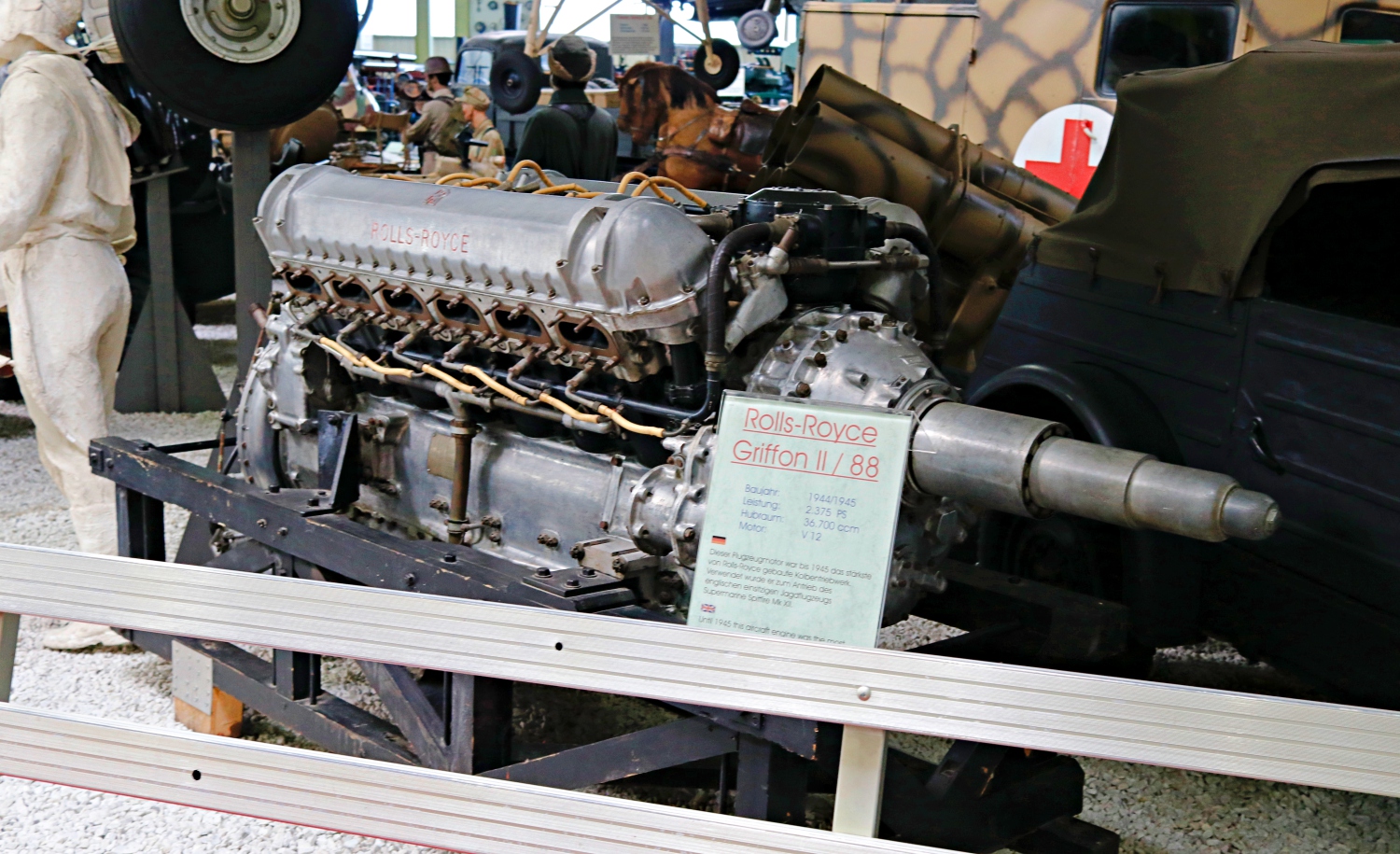 To be continued.