Technical Museum in Sinsheim (Germany). Willy's Jeep. Part 46 (↻100%)
Willy's Jeep
Most built off-road car in the world, it was built about 750.000 times.
For comparison, the German "Kübelwagen" was built only 70,000 times. Introduced into the US-army in WW II. An undemanding design and a high ground clearance were its main advantages. Thousands of these cars are still driven by enthusiasts all over the world.
Year: 1944
Power: 54 HP
Engine cc: 2,199
Engine: 4 cylinder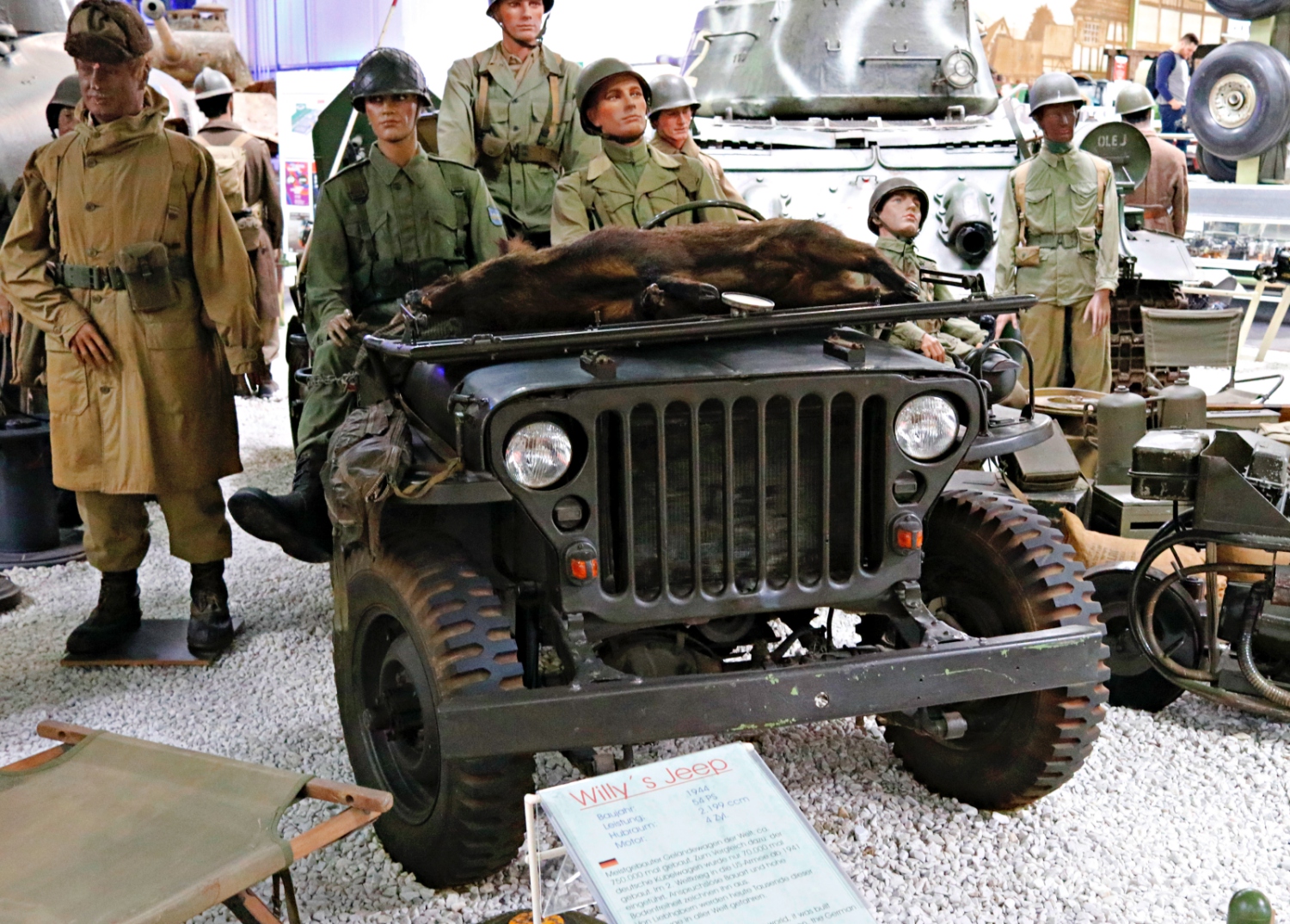 All photos are taken from my account on GOLOS: https://golos.io/@alexko
To be continued.