Song of the week [Davido - Intro]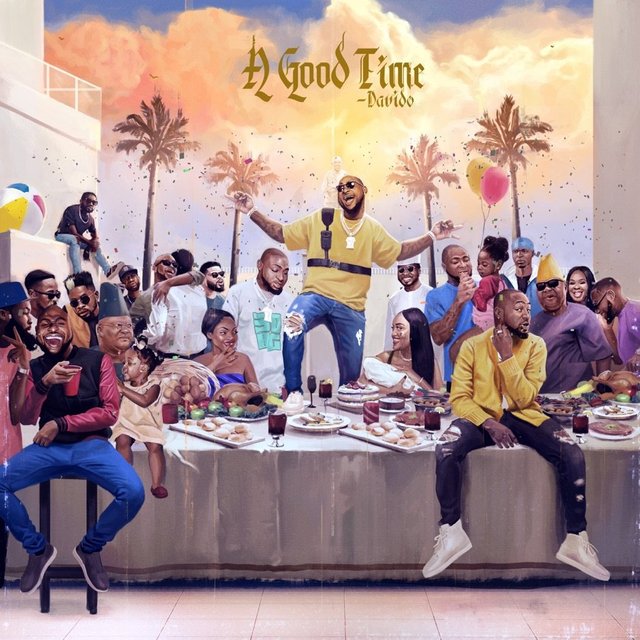 source
I am a shooting star in a block buster
I am a young stoner, I'm a stock broker
So many haters on my Instagram
On my Twitter, so many frauds
True words there. If you are familiar with Davido, you should understand what he is trying to say. This is the first song listed in his recently released album. Seems the title has to do with the album, not the song. Something like, an introduction to his album. It can also be an introduction to his life. Anyway you put it, the title is cool. He really surprised us with his mind blowing album. Every songs in it might turn out to be hits. Some had gone viral already. This particular one is among the ones we haven't heard until he released it. It has been on repeat since the first day I listened to it. Trust me, you will enjoy it as much as I did if you are contemplating on downloading it. The chorus is something you will want to vibe to. Just two lines, simple and short.
Jah be my saviour on guard
Badman keep me on guard
The song is short with just two mini verses, pre-chorus, a bridge and a chorus. Here is the second verse to keep you vibing along.
New broom go sweep better
E tan agbela si ijoba wa
From umbrella to the broom
Ada gbe ada fa
Alagbada a le fa
Eyan marun me fa
Kilode tan suffer
New broom go sweep better
Dem tori us proper
Gather from january to december
We no gbadun Nepa
So all of our youths wan go America
The umbrella and broom he mentioned is about APC and PDP. The politics going on in the country and how they are toying with citizens. In the end, we will be alright. Check out the official YouTube audio below.