Song of the week [Heal the world - Patoranking]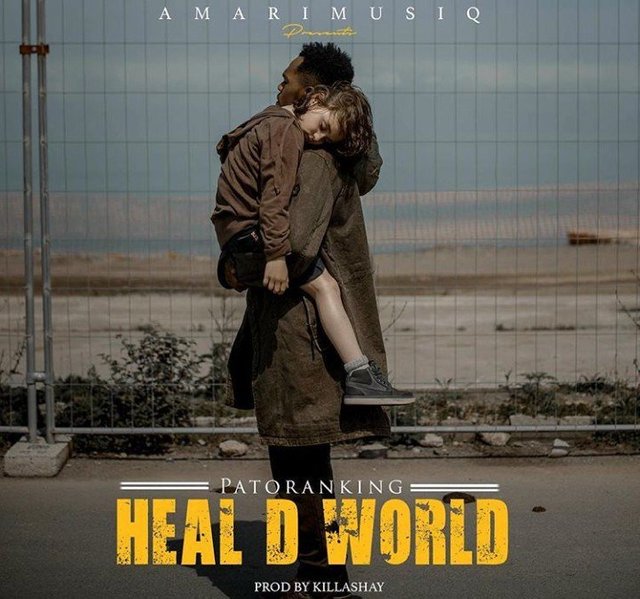 source
This should have been the best song in Nigeria last year, but since you can't dance to it, it was just seen as a normal song. Songs with danceable beats are overhyped in Nigeria and they win most of the awards. Well, some of us have good tastes; we recognize and hype good music when we see one. This isn't a new song. It has been in my music list for a very long time, but the situation of things in Nigeria made me play it throughout last week. I placed it on repeat this morning, too. This song is meant to speak to the world, but Nigerians can relate to it a lot. It describes everything happening in the country. The purpose of the song is to deliver a message - to spread love around.
Girls fighting over Gemini and pisces
*Every corner it's war and crisis
Boko Haram, Al-Qaeda and ISIS
How come the poor people are the nicest?
Africa blessed with lotta beautiful history
But these people makes we feel like everything is a mystery
They make we live we lives in jittery
We pray to God father to give us victory
That's the intro into the song. He started with a rap and I must confess, it was really great. You can download it from the image source above and vibe along. Boko Haram and the other two strange names mentioned above are extremists that believe in violent. You can make research on each of them and see how they terrorized a nation and states. This and many more are what Patoranking explained in his song. He tried to let us know we are one. Check the chorus below:
So heal the world, heal the world, spread love and heal the world
Heal the world, heal the world, let love fill the world
Heal the world, heal the world, spread love and heal the world
Heal the world, heal the world, let love fill the world
We can learn to live as one and spread love to one another. That isn't the only message though; we should try to be ourselves, too. Don't live two lives, what people call fake life.
Sickness is the status pon her Dp now, her mother dying of BP now
Father no get no TP now, she ah fail in school, low GP now
False prophets dem preaching now, fear thing dem teaching now
The girl dem bleaching now and the boy dem snitching now
Who am I to do the judging now? When everything is not original.
Bad mind and grudging now, Father Lord the thing ah purge me now.
Don't forget to download and enjoy this great song. Trust me, you won't regret it. There are more lyrics to hear, so what are you waiting for?
Heal the world!