Song of the week [Risky - Davido ft Popcaan]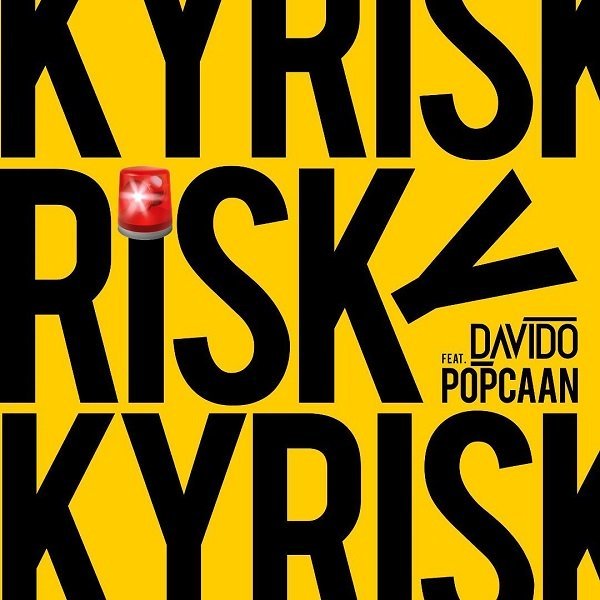 source
This is the biggest song in Nigeria right now. Usually, I don't take the best seriously. They are mostly hyped by beats, but this one is different. Davido came out with a different style. An outstanding one I must say. He featured Popcaan on this one, a popular Jamaican Deejay. Well, the song doesn't have a deeper meaning though. It's just fun and you'd enjoy it alone or with a lot of people. Any place or any time is cool. It is titled risky. Nice title with nice tune.
It was released shortly after his wife delivered a baby boy. You can tell the joy in his heart to release this piece. As usual, Nigerians weren't disappointed. I'm sure his fans outside were pleased, too. This is one of the few songs out there bringing a Jamaican and a Nigerian together. Popcaan's part is perfectly written and brought out.
But you say
Kilo ko mi?
I'm getting money
Big money
So what's funny?
Who be this kid?
Pour the Whiskey
Get tipsy
But odikwa risky
The chorus is simple and short. It's actually my besr part of the song. "Ki lo ko mi" means "what's my business?". It's a Yoruba sentence. That's one thing you need to align with when it comes to Nigerian music. We love our local tongues, so we use every opportunity to bring out its beauty. Risky is topping charts and it's not an overhyped song. It's the biggest in town right now. Download it from the image source above if you haven't vibed along yet. Check out some of the lyrics below.
Aunty Adizza
She cause disaster
Her body mad, if I, go Madagascar
Askie, call the pastor
Make e come pray and fast, bind and cast her
Cos if I talk one she talk ten oh
Many things I buy this girl I no fit tell oh
No lie, no no lie
Take me, take me everywhere you want to go
Oh tell me, tell me everything I want to know
No lie, no no lie, yeah
Run am, run am anyhow you want to run
Shake am , baby girl you fire pass gun
No doubt, no no doubt
Official video: