Sounds of Steem Volume 2 just a few hours away! Live on MSP-Waves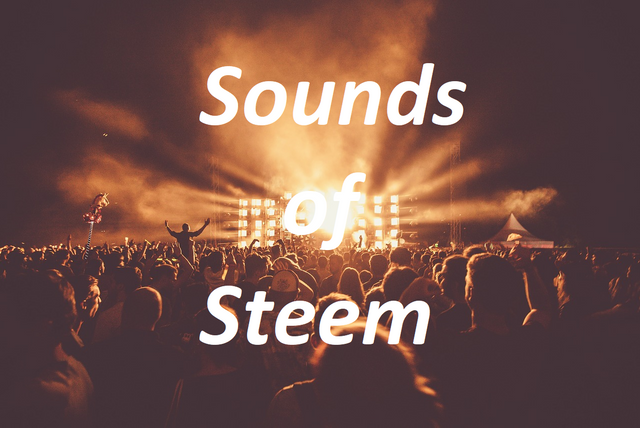 Ok, so the show goes live in a little over 2 hours. The show formally starts at 11am EST and typically runs until 1pm.
What is Sounds of Steem?
Every Saturday I put together a team of Steemians to showcase some of their work, creativity, and help the audience get to know another batch of Steemians.
The second Saturday of every month is dedicated to Sounds of Steem, where I work with @isaria and @krystle to put together a group of highly talented musicians to play music live for the community. These folks are singers and song writers and represent high quality music.
If you're like me you get sick of all the low quality, highly repetitive, vapid music that's available on the radio. It's just a million iterations of shitty love stories played over and over again. What I love about this community is that real content actually makes it through. You can feel actual human emotion. You can hear a story that's touching, has meaning, and reflects how people are coping with the world around us.
Comedian Bo Burnham has a pretty funny song about just how crappy mainstream music is-
Anyway, the music here is not only good, but at times draw droppingly good. I encourage you all to join us and hear these very gifted performers share their craft with us.
Logistics
Show starts at 11am today. I'll put on a few songs prior to that starting around 10:30 to let the guests get sound checked and tweak discord. You can join us by hopping into the Peace, Abundance, and Liberty Network.
If you're brand new please follow the instructions that are DMed to you to register your Discord and Steem account.
If you're returning or after you've registered please go to https://discord.gg/BS8WTzM if you'd like to chat with the hosts, performers and audience.
Go here- https://discord.gg/pGHjVtc if you'd like to listen to the show in Discord
Go to mspwaves.com/listen if you'd like to listen on Twitch
if you're going to be live on air please do a sound check in here: https://discord.gg/hesUJmg
Witness project
Just a reminder that this is part of my ongoing witness project. I'm here to help build community. The Sounds of Steem concert series is a way to support the music community on Steem and help attract a larger audience for the music and a broader set of artists looking to perform and get paid for their work. It's within the framework of the Minnow Support Project housed in the Peace, Abundance, and Liberty Network Discord channel, which is now home to 15,000 Steemians.
If you value having the community gathering spot of PALnet, appreciate the support minnows get through MSP, or like the radio shows coming from msp-waves to grow the community as a whole please consider voting for my Witness if you haven't already (6,000 of you have, so thank you for that!).