Sounds of Steem Volume 4! Today in 5.5 hours (9pm EST 0100 UTC)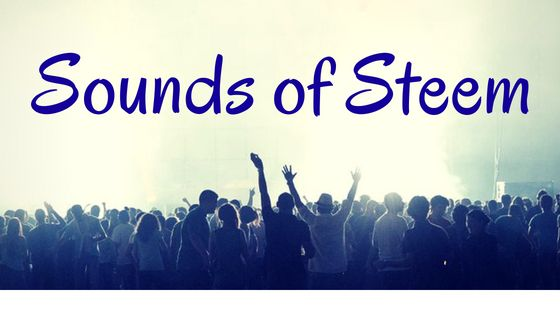 I'm just sending out today's reminder that we have a Sounds of Steem concert to attend tonight!!!
Every 2nd Saturday of the month @isaria, @krsytle, and @aggroed all come together and host Sounds of Steem. We gather up some extremely talented musicians and have them play live on air in Discord. It's a digital concert designed to elevate your aural cavities to Steemvana.
Who is performing?
@nathankaye
@shemaiahkaye
@pechichemena
@davidfar
@lk666
@thebugiq
@joseacabrerav
@lillywilton
@samidbarid
@andreabortone
@melavie
@isaria
@breakoutthecrazy
@Meno
What kinds of music do they play?
All kinds. Each artist will get one song and we'll ask them some questions about how they put it together. We get some liquid angel lullabies, we get some Spanish hearthrobs, a dose of dige induced rocksplosion, and even some blues. It's an eclectic mix reminiscent of the Steem community itself.
Logistics
This little baby goes live on in the Peace, Abundance, and Liberty Network Discord channel and also live through mspwaves.com/listen.
The show starts at 9pm EST, which is 5.5 hours from the time this post goes out. It's also known as 0100 UTC.
Here are the rooms you can hop into while in Discord and interact with the show hosts, audience, and performers.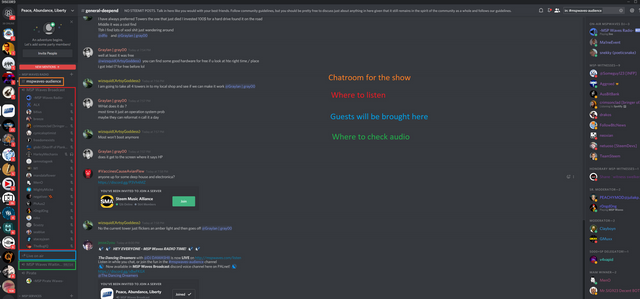 Come have fun with us!
These are always a blast and filled with incredibly talented musicians that break through the repetitive poppy crap that you're likely used to listen to and award us with tunes that reach our inner feelings and wake them up a little. It's my pleasure as part of my Witness campaign to bring the Steemian music community live through your headsets and I sincerely hope you can join us for another epic performance!
The show is over and has been recorded!
Watch it here: