🔊 DJ Mix by Andy Jay Powell for DTube d'or 🎼 [EN/DE]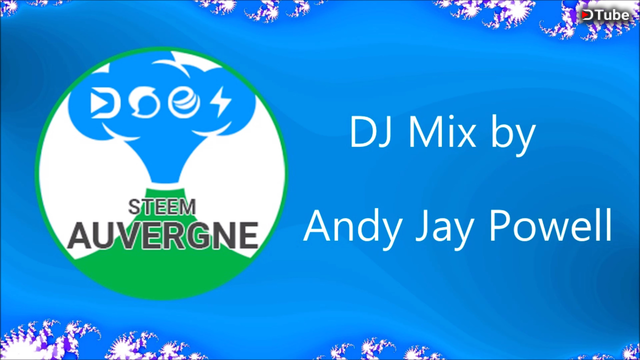 ---
It is Saturday night and time for my 2nd contribution to this week's #danceweekend of @uwelang.
Hello dear Steemians & DTubers,
a few weeks ago @yann0975 asked me to create a DJ mix for DTube d'or by @steemauvergne. Of course, I was very happy to do that.
But we think it would be a pity if the rest of the DTube community wouldn't hear this mix, for which I used only my own compositions. I would also like to donate a third of the SBD income of this dj mix post to @steemauvergne.
A toast to the German-French friendship! ;-)
I wish you a lot of fun listening...

Hallo liebe Steemians & DTuber,
vor einigen Wochen bat mich @yann0975 von @steemauvergne einen DJ Mix für DTube d'or zu erstellen.
Das habe ich natürlich sehr gerne gemacht.
Wir sind aber der Meinung, daß es schade wäre, wenn der Rest der DTube Gemeinschaft diesen Mix, für den ich ausschließlich eigene Kompositionen verwendet habe, nicht zu hören bekäme. Ein Drittel der SBD Einnahmen aus diesem Post würde ich zudem gerne @steemauvergne zukommen lassen.
Ein Hoch auf die deutsch-französische Freundschaft! ;-)
Ich wünsche Euch viel Spaß beim Zuhören... 🎶

If the video does not start on DTube you can try it here.
You can only reach this Youtube link here via Steemit.