DICKS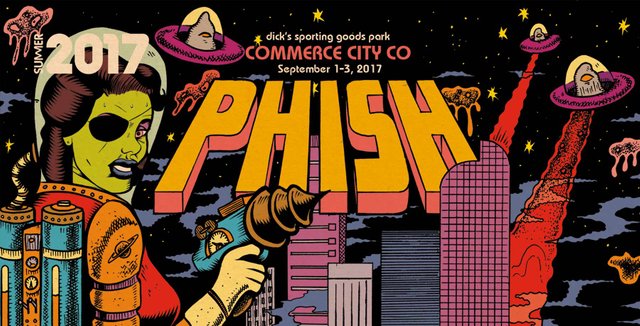 Last weekend, I went to Denver, CO, to see three nights of Phish. It was their sixth time visiting Commerce City, CO, to play at Dick's Sporting Goods Park. I had a blast, and the band was playing great.
One of the highlights of the weekend was this stellar Carini, played on the first night:
Phish has been webcasting every show for a couple years now. They're typically only available to paying customers, but occasionally they will throw us a bone and stream one for free. And as an additional perk, those shows stay up on YouTube after the broadcast ends.
They webcast night 3 for free. Check it out:
On top of that, they post teasers of each show/set to social media that have a live stream of the first song(s) to promote the full webcasts. Those stay on YouTube as well.
Hope you enjoyed this little taste of Dicks!