Browsing Free-scores.com
Hi everyone,
I want to introduce http://www.free-scores.com, the website I'm developing most of the time.
The concept is like open source projects as we propose main content for free, that is to say free legal sheet music for musicians. In 2017, we overtake 100 000 pieces of music !
No need to registration to view or download a sheet music, the spirit is straight as our slogan "because music is for all"
Anyone should access without restriction to music culture.
How to browse on free-scores

Free-scores is as well a platform where composers, arrangers and publishers can create link and meet each other. Musicians can interpret sheet music made by composers, and put their MP3 back on free-scores.
So composers can listen their music interpreted by others.
We are famous in classic music school, where teachers and learners can find some materials for playing and studying.
Lots of people feel happy about our works, and they don't hesitate making donation for helping us paying a part of our web hosting.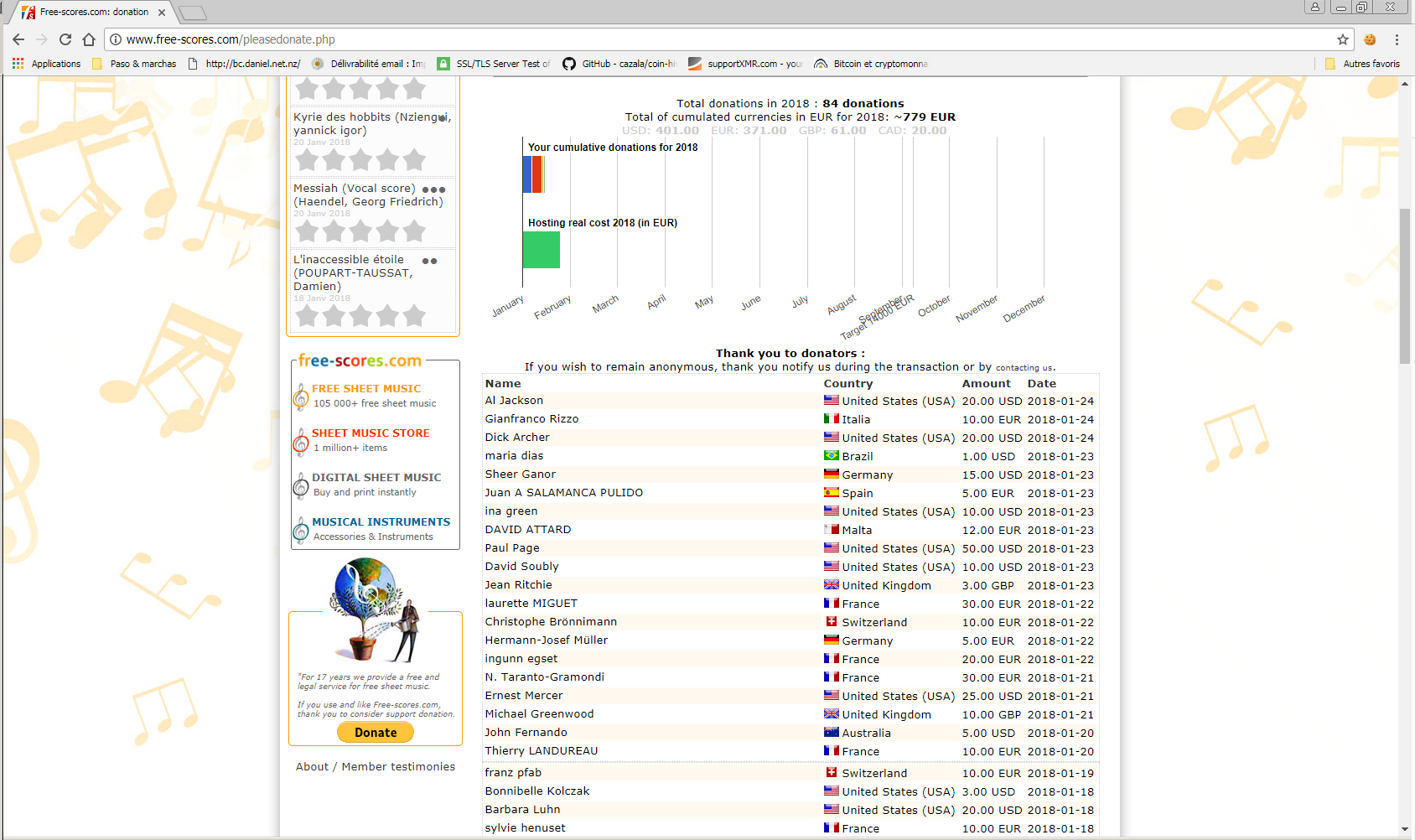 http://www.free-scores.com/pleasedonate.php
If you want donate to free-scores with steems, don't send to me but send it to @tuphy, the creator of Free-scores.
See you next time