My Original Composition Annabel Lee Performed Live
Today was Rustin's Art Slam, and I decided to perform my composition Annabel Lee (Poem by Edgar Allan Poe set to music) live to post on Steemit. I have posted the computer version for this several times, but never a live version. This version was a lot better than last time for sure. I forgot the words for a second, and had a few tempo problems, but overall it was alright. I also decided to upload the video from March (the day after I wrote it), so you can see the difference.
Thank you to my choir teacher, Mrs. Ellis, for playing the accompaniment! Also, all the soloists, musicians, and artists did fantastic.
Here are the lyrics from Poetry Foundation:
It was many and many a year ago,
In a kingdom by the sea,
That a maiden there lived whom you may know
By the name of Annabel Lee;
And this maiden she lived with no other thought
Than to love and be loved by me.
I was a child and she was a child,
In this kingdom by the sea,
But we loved with a love that was more than love—
I and my Annabel Lee—
With a love that the wingèd seraphs of Heaven
Coveted her and me.
And this was the reason that, long ago,
In this kingdom by the sea,
A wind blew out of a cloud, chilling
My beautiful Annabel Lee;
So that her highborn kinsmen came
And bore her away from me,
To shut her up in a sepulchre
In this kingdom by the sea.
The angels, not half so happy in Heaven,
Went envying her and me—
Yes!—that was the reason (as all men know,
In this kingdom by the sea)
That the wind came out of the cloud by night,
Chilling and killing my Annabel Lee.
But our love it was stronger by far than the love
Of those who were older than we—
Of many far wiser than we—
And neither the angels in Heaven above
Nor the demons down under the sea
Can ever dissever my soul from the soul
Of the beautiful Annabel Lee;
For the moon never beams, without bringing me dreams
Of the beautiful Annabel Lee;
And the stars never rise, but I feel the bright eyes
Of the beautiful Annabel Lee;
And so, all the night-tide, I lie down by the side
Of my darling—my darling—my life and my bride,
In her sepulchre there by the sea—
In her tomb by the sounding sea.
May 25th, 2017 (Rustin Art Slam)
March 22nd, 2017 (Fundraiser for Maddie Duffy, a senior that was paralyzed in a car accident).
Thanks for reading this! I have been trying to get a decent recording of this for a while. I plan to attempt to write a song a week this summer, and attempt to perform those. I might come back to this piece. I also intend to begin publishing this summer! Make sure to leave feedback and check back later!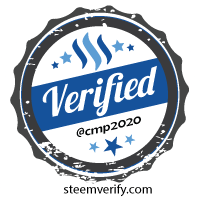 Also remember to check for: My weekly 7 post, As Well As My Composer Birthday Posts
Make sure to check out my minecraft server themed on Steem. Ip is steemcraft.mcph.co!!