Album Review #138: Tommy (The Who)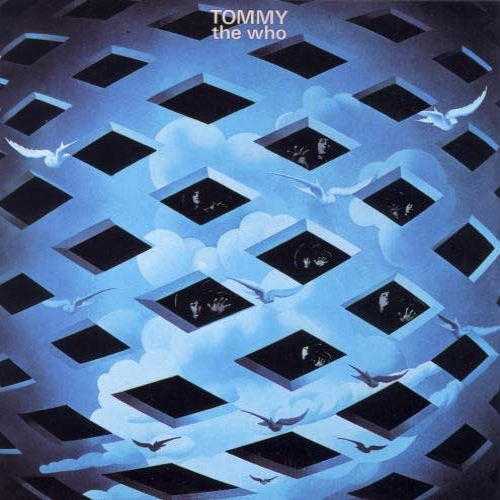 THE WHO
TOMMY
1969-MCA
Produced By KIT LAMBERT
Overture
It's A Boy
1921
Amazing Journey
Sparks
Eyesight To The Blind (The Hawker)
Christmas
Cousin Kevin
The Acid Queen
Underture
Do You Think It's Alright?
Fiddle About
Pinball Wizard
There's A Doctor
Go To The Mirror!
Tommy Can You Hear Me?
Smash The Mirror
Sensation
Miracle Cure
Sally Simpson
I'm Free
Welcome
Tommy's Holiday Camp
We're Not Gonna Take It
The Who's fourth album was not just a rock & roll record. It was something completely new, the ultimate concept album. The story of a deaf, dumb and blind boy who plays pinball sounds like it might be a little spotty, and it is. Some of the songs are less than what the band is capable of, some of them are simply great ("Pinball Wizard", "We're Not Gonna Take It", "I'm Free"). But it's not so much the songs as it is the scope of what they took on. As a whole, even though it's not all greatness in the songs, it's classic for the overall accomplishment. They did the entire album without the aid of an orchestra...it was just the four band members who played the entire album. It's a piece of rock history, and it still sounds good today.
The Who is now down to two surviving members. It's hard to believe that between 1964 and 1982 they released only 10 studio albums...but they were always a bigger live act. Tommy is still a great achievement.
This is album #138 in an ongoing series.