Album Review #139: Den Of Thieves (The Trews)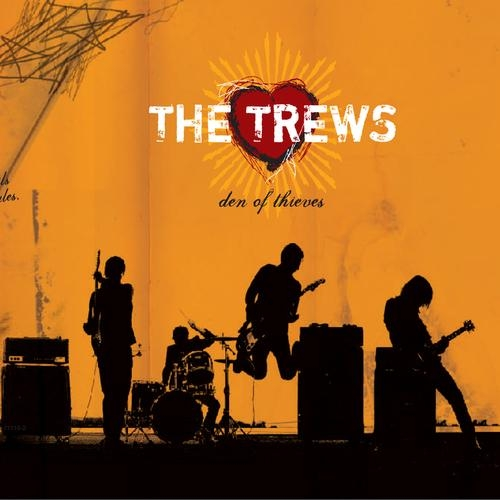 THE TREWS
DEN OF THIEVES
2005-EPIC
Produced By JACK DOUGLAS
Fire Up Ahead
Makin' Sunshine
Cry
Sweetness
I Can't Say
So She's Leaving
Yearning
The Pearl (More Than Everything)
Poor Ol' Broken Hearted Me
Ana & Mia
Naked
Montebello Park
Got Myself To Blame
The Traveling Kind
Ishmael & Maggie
Saw these guys from Nova Scotia a few years back at The Troubador opening for Rose Hill Drive, who they completely blew off the stage. The Trews helped renew what was then a flagging interest in newer rock music. Den Of Thieves is their second album. These guys are a real rock & roll band. Singer Colin MacDonald is a monster vocalist, and his brother John-Angus plays great lead guitar (the band also includes their cousin, Sean Dalton, on drums). The opener, "Fire Up Ahead", is a fiery rocker, and although there are a few lesser songs, there's enough with "So She's Leaving", "Yearning", and "Ishmael & Maggie" to keep things better than afloat. "The Pearl" ends in an absolute rock frenzy.
But the centerpiece here is "Poor Ol' Broken Hearted Me". "Her lies, they won me over quick/She ruled my mind, my heart, my dick/I took the line, the hook, the bait/And now I'm sick from what I ate". Great harmonies, great guitar, great lyrics, it's funky, and it's a cowbell song...what more could you ask for?
Found this in a dollar bin. Might be the best deal you'll have all year if you can get it.
This is album #139 in an ongoing series.