Album Review #141: Every Breath You Take: The Classics (The Police)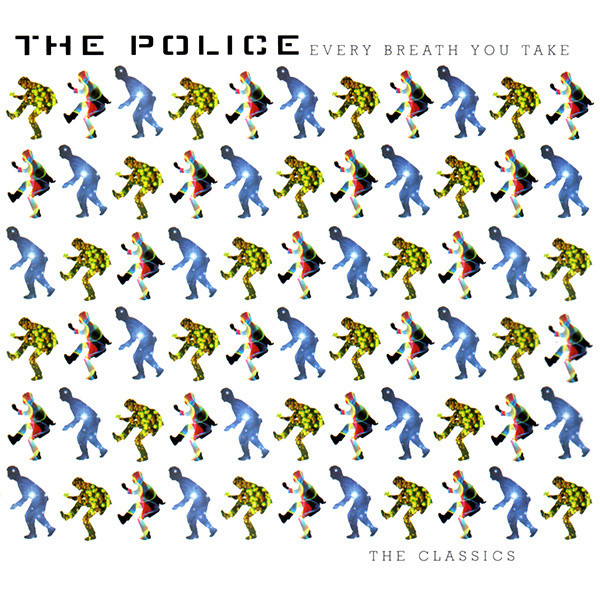 THE POLICE
EVERY BREATH YOU TAKE: THE CLASSICS
1995-A&M
Various Producers
Roxanne
Can't Stand Losing You
Message In A Bottle
Walking On The Moon
Don't Stand So Close To Me
De Do Do Do, De Da Da Da
Every Little Thing She Does Is Magic
Invisible Sun
Spirits In The Material World
Every Breath You Take
King Of Pain
Wrapped Around Your Finger
Don't Stand So Close To Me '86
Message In A Bottle (New Classic Rock Mix)
Originally released in 1986 as The Singles, this was reissued in 1995 as The Classics with some changes. "So Lonely" was omitted, and the original version of "Don't Stand So Close To Me" was added, although the horrible 1986 version was also tacked on at the end, as was a completely pointless remix of "Message In A Bottle", which sounds exactly the same as the original. This version is the 2003 release, which is in surround sound, and has a rare alternate version of "De Do Do Do", which again sounds the same as the original. It's a predictable best of, with all the hits a casual fan would want. It's a decent overview of their singles. There are songs that should be here and are not ("Synchronicity" - both songs- , "So Lonely").
If you're a fan, you should get the original albums instead. If not, this is really nothing more than a starting point for someone not familiar with their work.
This is album #141 in an ongoing series.