Album Review #143: Lola Versus Powerman And The Moneygoround Part 1 (The Kinks)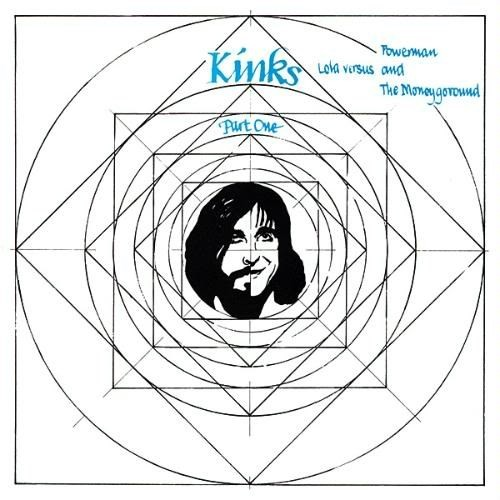 THE KINKS
LOLA VERSUS POWERMAN AND THE MONEYGOROUND PT 1
1970-REPRISE
Produced By RAY DAVIES
The Contenders
Strangers
Denmark Street
Get Back In Line
Lola
Top Of The Pops
The Moneygoround
This Time Tomorrow
A Long Way From Home
Rats
Apeman
Powerman
Got To Be Free
The Kinks eighth album was something of a comeback. The album soared and put the band back on the charts and in the middle of the public eye, thanks mainly to the hit "Lola", one of their best songs. The rest of the album, once viewed as a masterpiece, is mostly a long protest about the evils of the music industry. There are some great tracks..."Lola", "Apeman", and "Powerman": but a lot of the rest sounds tired and hasn't aged well at all. Still a good listen, it's not nearly as good as we once thought it was.
The Kinks did fairly well through the 70's, sputtered through the 80's, and became irrelevant in the 90's before breaking up in 1996 amid tensions between Ray and Dave Davies that had been boiling for years. And that made the fighting between the Gallagher brothers of Oasis seem tame. Lola is still worth having, but there are better Kinks albums to have.
This is album #143 in an ongoing series.