Born To Run (Bruce Springsteen Cover): The Impact Of A Song On My Life
Man...I was so young. My mother was still alive and married to a mysterious drunk Indian and living as far away from the lights of Las Vegas as she would ever be in the wasteland that was Green River, Wyoming.
I was still a teenager. I had worked at the World's Largest Truck Stop, a place called Little America. I foolishly feel hard for a waitress who was married, and when she left her husband (and me), I followed her to a town called Evanston. I went to work at the Wyoming State Hospital, where I met a girl (not a patient) who I thought was so far out of my league it wasn't even funny. Her name was Wendy. It really was. She was blonde and gorgeous, and yes, she was in a relationship. That was my issue back then. I always wanted what someone else already had.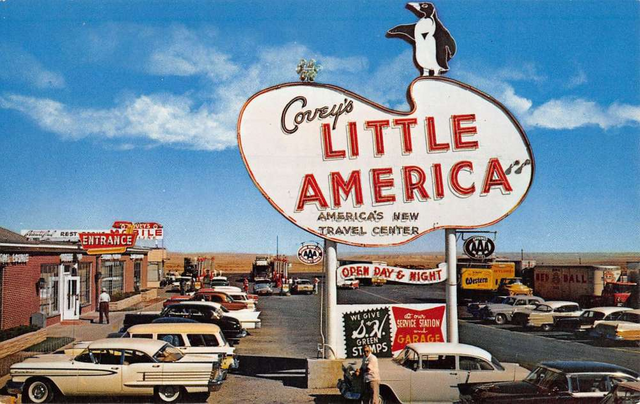 Wendy worked on the third floor, and I worked on the second. She drove me crazy. I went up there every time I could, and somehow, beyond all the laws of the universe, she found me attractive. We started seeing each other, on the sly, of course. We were amazing together. But then one day, she came over and told me that she had to stop seeing me. She was pregnant, and the baby was the other man's. She was going to quit her job at the hospital and marry him, because she felt it was the right thing to do. And so, she took her baby and my broken heart and went with this man who she was not really very happy with to start a new life.
Well, I got over it. I was okay, until one day I went up to the third floor and there she was...back at work again. And sure enough, we fell for each other all over again. We started seeing each other right away, and soon, we started making plans. Plans to get away together, plans to start a new life. Just me and her. And her baby. And all of the baggage that was going to come with what she was doing. What I was doing. What WE were doing. We were so happy. And we were so doomed to failure.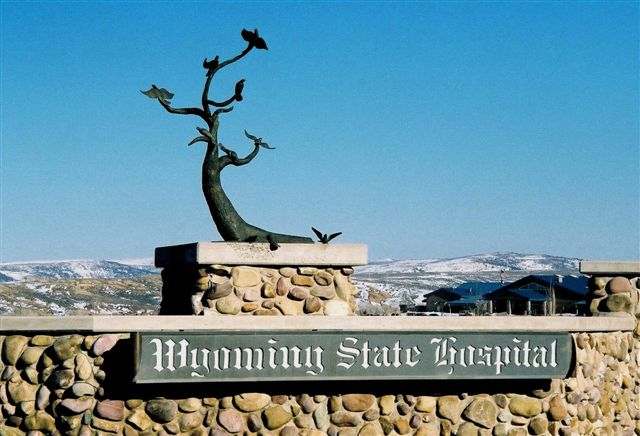 So, Wendy and I hit the road, and we did so under the cover of darkness. We had snuck away and rented an apartment in Ft. Collins, Colorado with the money we had saved. We drove out of town, and we headed straight down interstate highway 80 to Cheyenne, where we picked up I-25 and headed south into Colorado. The soundtrack for this trip was the album, but mostly the song, Born To Run, by Bruce Springsteen. Yes, we were running. We felt born to run. We were doomed to failure...I think that maybe we both kind of knew that, but what the hell. It was what we both needed at the time. We were young and stuck and in love for all the wrong reasons and we couldn't help ourselves. It was terrible and beautiful and lovely and tragic. All at the same time.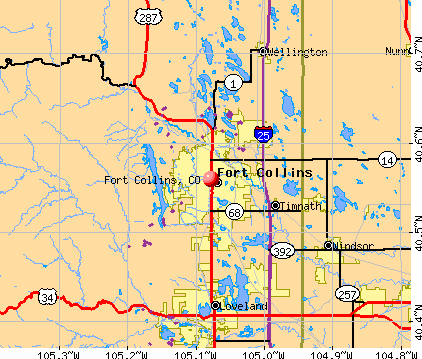 Wendy and I didn't last long. I was in so far over my head that I shut down. I didn't know how to care for myself, much less a woman and an infant. And she found someone else...she left someone to be with me, it only made sense that she leave me to be with someone else (which didn't last at all). She went back to Evanston. I went back to Green River. I saw her one more time. She called me and said that she needed to see me. She came over to the condo where I was staying with my mom and the drunk Indian. She had the baby with her. She asked my mother if she would watch the baby for a little while. My mother agreed.
Wendy took me upstairs and said that she was here because she loved me, and she wanted to say goodbye to me. We were not going to ever work, and we were never going to be together again, but she loved me. We made love like there was no tomorrow. We held each other so tightly for about an hour afterwards. Then she got up and said goodbye. She kissed me one more time and left.
I never heard from Wendy ever again. I never saw her again. She became a ghost in my life. She haunted me for years, and it took me a very long time before I was ever able to really shake her. I still think about her...how she haunted me. How she held me, how she loved me. How she used to tell me that we could do anything together. How beautiful she was. But those times are rare now. It happens only when I hear the song...the damned cliche of a song that was our foolish anthem driving, running, fleeing, from a life that we had no business destroying. It's the reason why, even though Born To Run is one of my all time favorite albums, I take it out sparingly.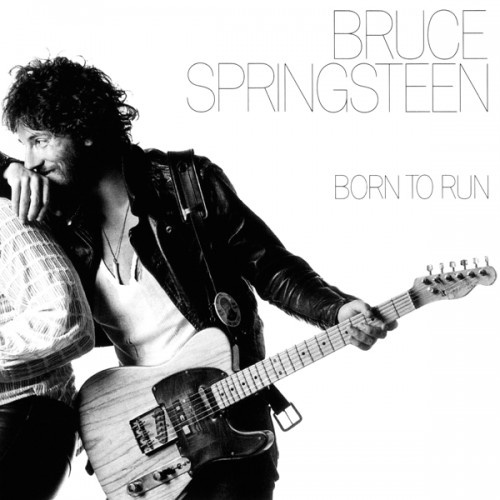 Because Wendy and I were those two tragic figures on the run from that death trap. We really did love each other, but we were never going to make it. The promised land (yet another Bruce reference) was just out of our reach. We were great together, we were born to run, and we were born to just not quite reach that finish line...
BORN TO RUN
words and music by BRUCE SPRINGSTEEN
In the day we sweat it out on the streets of a runaway American dream
At night we ride through the mansions of glory in suicide machines
Sprung from cages out on highway nine,
Chrome wheeled, fuel injected, and steppin' out over the line
H-Oh, Baby this town rips the bones from your back
It's a death trap, it's a suicide rap
We gotta get out while we're young
`Cause tramps like us, baby we were born to run
Wendy let me in I wanna be your friend
I want to guard your dreams and visions
Just wrap your legs 'round these velvet rims
And strap your hands 'cross my engines
Together we could break this trap
We'll run till we drop, baby we'll never go back
H-Oh, Will you walk with me out on the wire
`Cause baby I'm just a scared and lonely rider
But I gotta know how it feels
I want to know if love is wild
Babe I want to know if love is real
Beyond the Palace hemi-powered drones scream down the boulevard
Girls comb their hair in rearview mirrors
And the boys try to look so hard
The amusement park rises bold and stark
Kids are huddled on the beach in a mist
I wanna die with you Wendy on the street tonight
In an everlasting kiss
The highway's jammed with broken heroes on a last chance power drive
Everybody's out on the run tonight
But there's no place left to hide
Together Wendy we can live with the sadness
I'll love you with all the madness in my soul
Someday girl I don't know when
We're gonna get to that place
Where we really wanna go
And we'll walk in the sun
But till then tramps like us
Baby we were born to run
© Bruce Springsteen