A Shade of Blue
The Crusaders: Wilton Felder (tenor sax), Wayne Henderson (trombone), Larry Carlton, Arthur Adams and David T. Walker (electric guitar), Joe Sample (keyboards), Chuck Rainey (electric bass) and Stix Hooper (drums, percussion). From the album Crusaders 1 (1972).
From 1972 to 1996, Larry Carlton collaborated in thirteen albums by the jazz-funk band The Crusaders contributing his own themes, and toured with it until 1976; from 1974 to 2014 he did it in seven albums by Canadian folk, jazz, rock and pop singer and songwriter Joni Mitchel; and from 1975 to 1980 in four albums by rock group Steely Dan. In 1970 he participated in the soundtrack of the television series The Partridge Family; in 1981 in that of the police series Hill Street Blues, which won a Grammy Award for Best Pop Instrumental Performance; and in 1984 in that of the movie Against All Odds.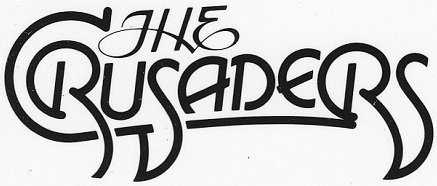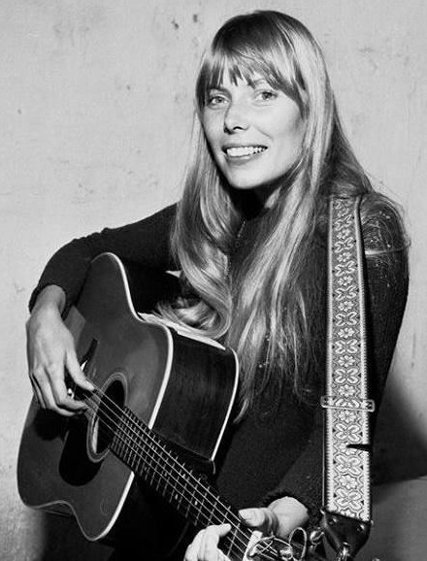 Joni Mitchell
Regarding his personal career, in 1973 Carlton published his second album
Playing/Singing
, in which he sings and plays guitar in all the tunes. Then he built his own studio, which he called Room 335 in honor of his favorite guitar, the Gibson ES-335, in which he recorded most of his future projects and produced others for exceptional singer, actress and filmmaker Barbra Streisand; and singer, composer and activist Joan Baez. In 1977 he signed with Warner Bros. Records and launched
Larry Carlton
(1978), in which he creates his characteristic sound, mixes jazz, rock and pop, and sets his style. It was followed by
Live in Japan
(1979);
Strikes Twice
(1981), in which he alternates jazz-rock and pop songs;
Sleepwalk
(1981);
Friends
(1983), in which he plays a track with B.B. King and jazz singer Al Jarreau appears as a guest artist in another; and
Eight Times Up
(1983), which features a live performance in Japan playing smooth jazz.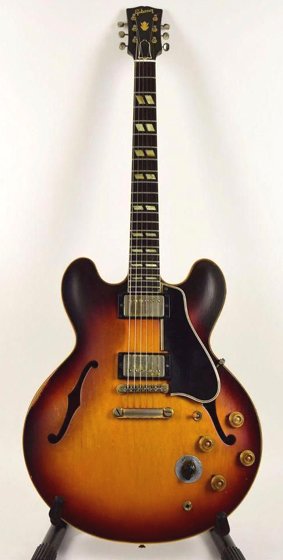 Gibson ES-335 guitar
In 1985 the MCA label offered him to record an acoustic album, which was called Alone/But Never Alone (1986) of smooth jazz with Carlton playing acoustic guitar supported by Terry Trotter on keyboards and synthesizer, Abraham Laboriel Sr. on electric bass, Rick Marotta on drums and Michael Fisher on percussion. The music is melodic and contemplative with well-conceived solos and different rhythmic backgrounds, reaching the top of the Billboard's magazine charts.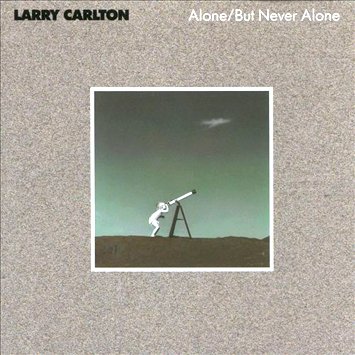 Alone/But Never Alone cover

© Blue Thumb Records