Jazz fusion/jazz-funk: Helen Butte/Mr. Freedom X
Miles Davis (trumpet with wah-wah pedal), David Creamer (electric guitar), Chick Corea (electric piano), Herbie Hancock (electric piano and synthesizers), Harold I. Williams (organ and synthesizers), Michael Henderson (electric bass with wah-wah pedal), Khalil Balakrishna (electric sitar), Badal Roy (tabla), Jack DeJohnette and Billy Cobham (drums), Jabali Billy Hart (drums and bongo drum), James Foreman and Don Alias (percussion) and Paul Buckmaster (violoncello). From the album On the Corner (1972).
On the Corner is Miles Davis's most funky and chaotic album, and today it's still a challenge for jazz and pop fans; you have to listen to it several times to assimilate it and every time you do you discover something new. At first it's impenetrable and hostile, but when you find a way into it, a world of fascinating details and characters opens up to you. Its influence can be seen in funk group Cymande, rock bands Sonic Youth, Radiohead and Red Hot Chili Peppers, electronic music groups Squarepusher and Underworld, and innovative Brian Eno.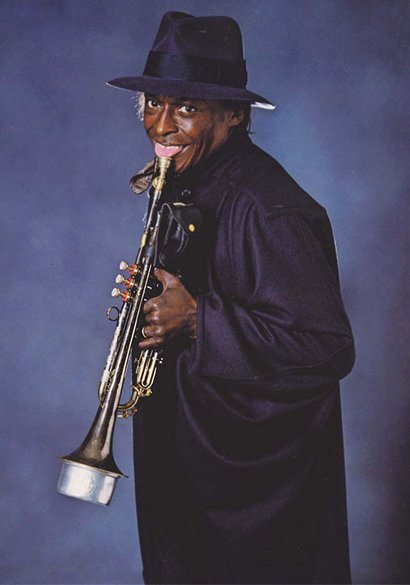 The album is conceived as a complete work, although it's divided into tracks, and has no beginning or end, that is, you can start listening anywhere and stop doing it as soon as you want, an eternal experience in a continuous trance as breathing itself. In the first tune Davis gives a title to each section even though all are based on the same riff and are part of the same jam session; and the most creative is "Black Satin", mysterious, complex, very funky and with a recognizable and catchy melody. The album's music celebrates street life and the beauty of life itself, and brings together many different cultures.
On the cover there's a drawing by Corky McCoy with cartoons of African-American urban ghetto characters, like prostitutes, gays, drunks and drug dealers, some of them dancing. Also, Davis didn't include the musicians' credits on purpose to cause confusion among critics. Then On the Corner was known as the most hated album in jazz history until the world was ready to listen to it. In 2007 the Columbia label published the six CDs box The Complete On the Corner Sessions with music recorded from 1972 to 1975 in which, due to Davis's constant changes in the line-up of his group, more than twenty musicians appear.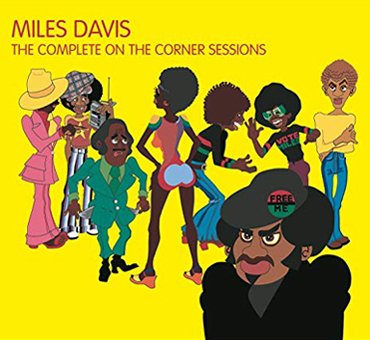 The Complete On the Corner Sessions cover

© Columbia Records