Jazz fusion/jazz-funk: On the Corner/New York Girl/Thinkin' One Thing and Doin' Another/Vote for Miles
Miles Davis (trumpet with wah-wah pedal), David Creamer (electric guitar), Chick Corea (electric piano), Herbie Hancock (electric piano and synthesizers), Harold I. Williams (organ and synthesizers), Michael Henderson (electric bass with wah-wah pedal), Khalil Balakrishna (electric sitar), Badal Roy (tabla), Jack DeJohnette and Billy Cobham (drums), Jabali Billy Hart (drums and bongo drum), James Foreman and Don Alias (percussion) and Paul Buckmaster (violoncello). From the album On the Corner (1972).
In this album, the most controversial of his career, Miles Davis continues to explore jazz fusion including funk rhythms, Ornette Coleman's "harmolodics" theory based on free jazz and the experimental concepts with electronics of German contemporary classical music composer Karlheinz Stockhausen. On the Corner was a rebellion against conformism and an attempt by Davis to reach the young African-American audience that was listening soul, funk and rock, especially the music based on rhythm of Sly and the Family Stone and James Brown, and abandoning jazz.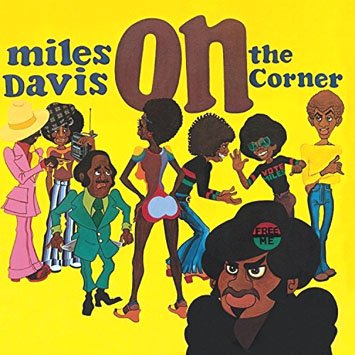 However, Columbia Records, without really knowing who it was intended for, simply introduced it on the radio without reaching the urban black public. Therefore, it had low sales and was despised by jazz critics due to the ostinato of the electric bass and the staccato of the drums, where "less is more", and because it lacks any structure, arrangement or explicit melody, and its themes consists of long, floating funky rhythmic improvisations in which soloists come in and out producing an afro-psychedelia in which rhythm is more important than melody.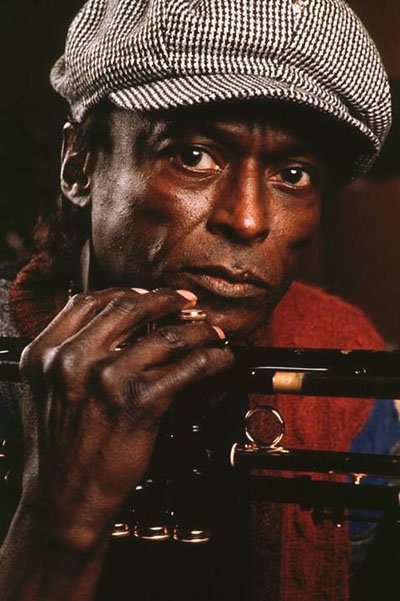 Davis took the then promising funk language, removed its superficiality and rebuilt it through his own postmodernist approach. The result is off-center polyrhythmias on which guitars, keyboards and electric sitars interact freely, anchored by the repetitive hypnotic lines of Michael Henderson's electric bass. However, he was supported by important musicians, such as composer Gil Evans and pianists Cecil Taylor and Herbie Hancock. Bitches Brew (1970) and Jack Johnson (1971) had also been widely censored by the jazz community accusing Davis of wasting his talent and selling himself to commercial trends.