Grapthar's Song of the Day: Big Walnuts Yonder 'Raise the Drawbridges'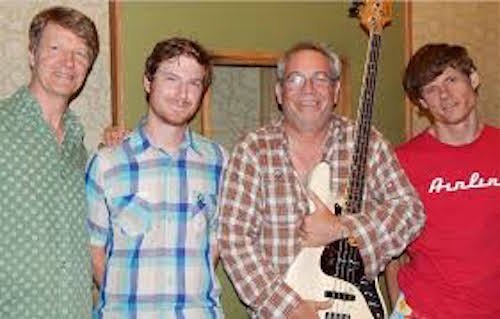 Big Walnuts Yonder - Raise the Drawbridges
Big Walnuts Yonder is a sort of
super group, originally formed in 2014 or 15, and consists of legendary San Pedro bassist Mike Watt (Minutemen, fIREHOSE, etc), Nick Reinhart (Tera Melos), Nels Cline (Wilco), and Greg Saunier (Deerhoof). They have a single full length album so far, released in 2017 and have not done much if any touring. The album has a pretty spastic feeling, the songs range from wildly effected math-rock craziness, to funk, to chill/electronic and back again.
This song was released before
the album, as a promotion (single I suppose) and is sort of a perfect example of how wild this album is. The riff that opens the song is clearly a Nick Reinhart sort of thing, though the timbre of the instruments is very different from Tera Melos (but equally weird, lol). I love the "Chorus" sort of part (when they sing "Raise the Drawbridges"), the key change is super interesting, and that section is sort of heavy in a quirky, strange sort of way.
Enjoy today's song! Thanks for checking out my blog, and Steem On!
---
---
---