Grapthar's Song of the Day: Nancy Sinatra 'Sand'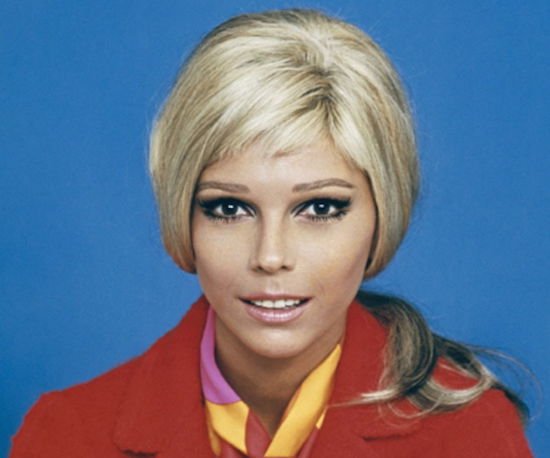 Nancy Sinatra - Sand
Nancy Sinatra is a singer/actress
known for being the daughter of legendary singer Frank Sinatra. She began her musical life at an early age, and wound up attending UCLA for music, dance and voice, though she dropped out to pursue her career after a year at the college. Her style was very different than her father, in that she embraced rock and roll and more 'modern' music. Nancy had a number of hit songs, but is probably most well known for "These Boots Are Made for Walkin'", though she had a resurgence amongst younger audiences after her song "Bang Bang" was featured in Kill Bill Vol. 1.
This song is from the same
album as Bang Bang, her 1966 release How Does That Grab You?. The album has some really interesting arrangements, some songs are just a standard rock band, while others use orchestral parts which were conducted and arrange by Billy Strange. This song features her producer Lee Hazlewood singing the duet with her, which I think works really well. I like the back and forth, and how each of their voices evokes a different sort of feeling from the same harmonic ideas in the backing track.
Enjoy today's song! Thanks for checking out my blog, and Steem On!
---
---
---