Attention Steemians — Want Upvotes? We Need YOU To Create Excellent Music Content (Including Music Journalism)
There's a new @Curie sub-community specifically designed to support quality music content.

You'll see it if you look at the latest Curie post, towards the bottom of this list, the "music" group, there's me!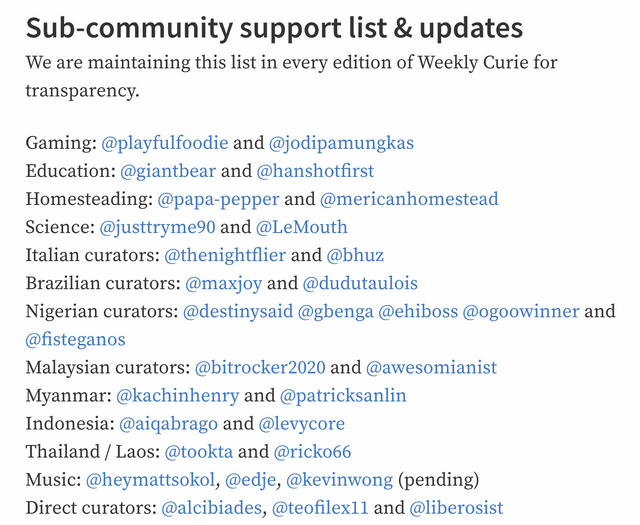 Huge thanks to @kevinwong for inviting me to be a part of the new curation crew alongside him and @edje. It's going to feel amazing to have this new platform where I can help support the best music content.
There's just one small problem…
Steemit Needs More Great Music Content!
I am going to be completely honest in this section. No punches pulled.
Many new steemians contact me for advice. They say: "Steem is so unfair! I post great content and don't get any votes. This is crap."
99% of the time when I look at their profiles, they have one or more of these problems:
(1) Not Enough Posts (for example they'll have posted maybe ten topics so far)
(2) Crappy Content (just not good at all, bad grammar, short posts, no images / bad images, etc)
(3) Not Enough Community Engagement
Looking through the "new posts" area of the music tag, you can see what I mean: https://steemit.com/created/music
Many of these posts are literally somebody just copy and pasting a YouTube link to a popular song. Other people do a little better, posting an old original song, but add no text and just beg for support.
You can see them even without clicking through, take a look at this photo: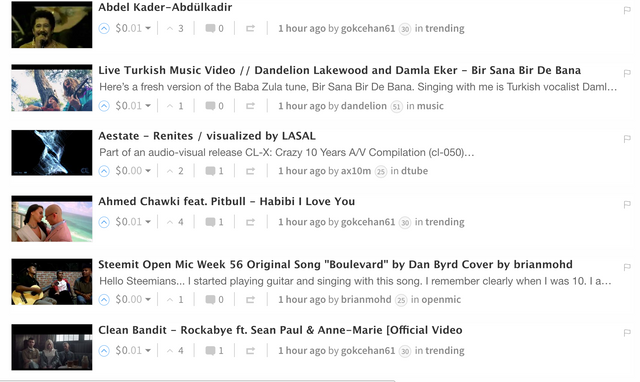 4 of these are just YouTube copy + pastes. The other ones are OK, but nobody will notice them UNLESS they are participating in the community via discord / comments
The Easy Way to Make Great Music Content
You don't need a great band or any experience to make good music content. All you need to do is put in a good effort and meet a few minimum requirement.
In my opinion, here's what you need for a good music post most of the time:
-A minimum of 300 words (400+ is ideal)
-At least 3 images (videos count)
-All Original / New Content.
-Also: Avoid writing content that sounds like it came from a boring textbook. If you look at some music posts, you'll see what I mean.
That's it.
Any well-formatted post with good grammar that meets those four criteria is likely to qualify for Curie upvotes or Curie Music sub-community upvotes. Those are worth anywhere from $10 to $80+ in steem.
I am literally looking at every single post under the music tag every day, scouring for good content. If you make 3-5 great new posts each week, you WILL be noticed.
Help Me Help You
I want to help you. Please, help me help you!! Post quality content and you will be noticed, you will be rewarded.
Best of all, it will help steem grow. We need more quality content here to attract new users. In my opinion this is one of the biggest and most important aspects of growing steem.
A Few Examples of Excellent Quality Music Posts
(1) https://steemit.com/raleigh/@heymattsokol/math-rock-and-half-pipe-skate-action-at-shredfest-3-show-report-raleigh-life
(2) https://steemit.com/music/@winstonalden/operatic-female-voices-at-the-fringes-of-metal-music-diamanda-galas-and-laure-le-prunenec
(3) https://steemit.com/music/@buckydurddle/walkin-music-a-musician-composing-for-clients
Good luck with your future content creation! If you have questions or want to debate me on any of the information in this post… let's talk it out in the comments!