Potentiam || Where Music Industry Meets Technology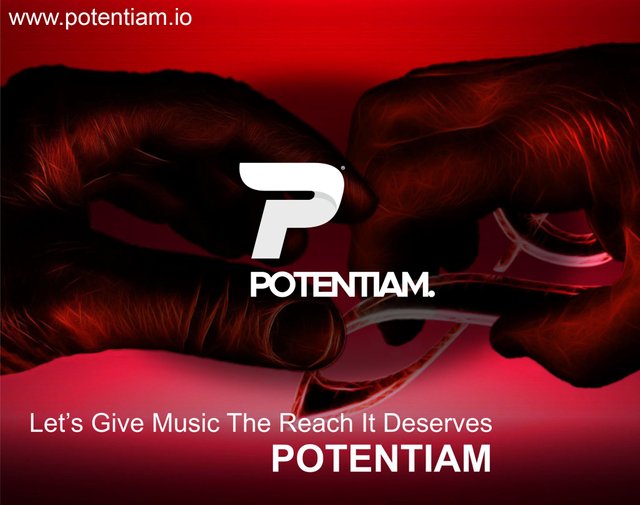 Prelude
Everyone loves music, we know that already. From the first of its creation until now, it continues to grow better by each decade. Along with this, the business of the music industry also grows resilient in the digital revolution.
To create a master, a heavy capital cost is compulsory. The production and the distribution of physical copies to the consumers also become the main reason for the growth of record companies.
Thankfully, due to the advance in technology, those amount of capital costs can be reduced heavily. But in another hand, that also make major record labels and their subsidiaries as the center and took control of the entire industry. Not only they determine which creatives are introduced to the consumers, but they also manage the income value of the creator only up to 10% of the revenue generated from the proceeds of their creation. In short, the problems are the restricted growth of the industry because of its outdated institutions, and the consumption of the wealth of the industry generates.

Potentiam
create an all-encompassing platform that allows creatives to control their own accounts to advertise themselves.
Potentiam
managed as a social network where they can seek out artists for collaboration or form groups/bands. The platform also provides a digital production studio where all the necessary tools a composer, performer or producer would need to write compositions and record/edit audio as well as create master recordings.
Associated with Potentiam Core will be four main distribution modules. Digital sales, physical sales, Sync Licensing and P.R.O./broadcast royalties. There will also be a live performance module which connects performers with promoters.
Potentiam plans on creating the most trusted source for information in the Music Industry. It will operate in conjunction with a crowdfunding to raise money for new artists for things such as in-home sound studios or travel.


Potentiam was created to give a voice to emerging artists, content writers in the music world and all those who strive to make it possible. Aimed at propagating the scenes untapped talent, the platforms core function is to bring fresh faces to light through varying interactions within the music industry. Taking out the Middlemen, offering the same service at a fraction of the price thereby allowing the artists to earn more, and also importantly giving the public a chance to equally earn and benefit from proceeds of the music industry.

A total of 100,000,000 tokens will be minted for the Potentiam platform.
60,000,000 (60%) Public Crowdsale
25,000,000 (25%) Potentiam Team (Locked for 20 months)
11,000,000 (11%) Platform Development Tokens
3,000,000 (3%) Bounty Tokens
1,000,000 (1%) Reserve Tokens
Public Crowdsale – Amount of PTM that will available to the public for purchase during both pre and main sales
Crowdsale Details
1 ETH = 4000 PTM
Presale Hard Cap = 5000 ETH
Total Hardcap = 15000 ETH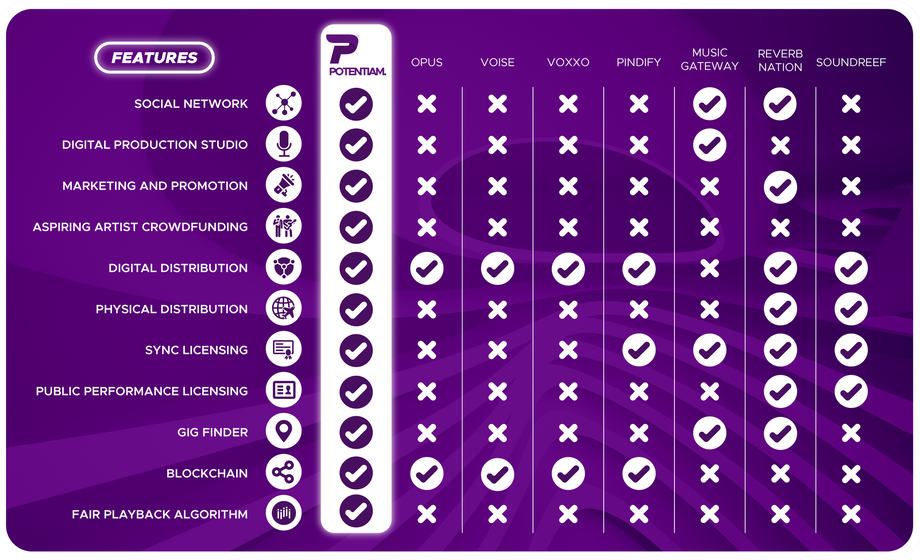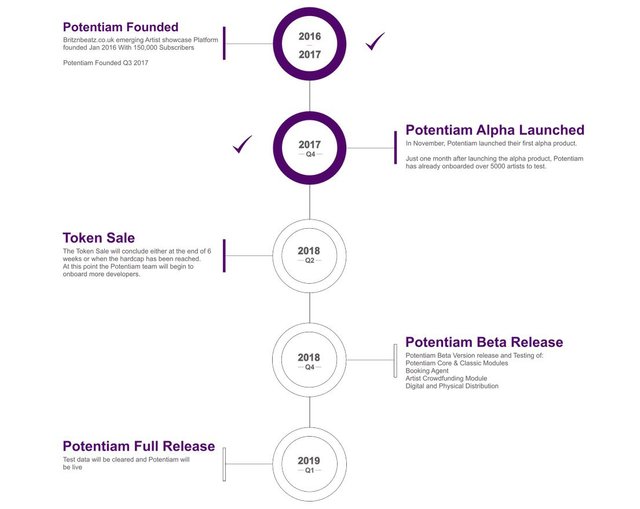 Our website : https://www.potentiam.io/
Facebook : https://www.facebook.com/potentiam.io/
Twitter : https://twitter.com/potentiam_io?lang=en
Telegram group : https://t.me/PotentiamGroup
E-mail : [email protected]
Whitepaper : https://docs.wixstatic.com/ugd/73bd45_2914b4a237744b55bf329c1425d3284a.pdf
---
Author
Bitcointalk profile : icol333
Facebook : https://www.facebook.com/icol33
Twitter : https://twitter.com/icol33
Telegram : https://t.me/icol333
ETH Address : 0xb6Af5B5f3D9deaE646d3e473De993dfafa80060c