Mama Said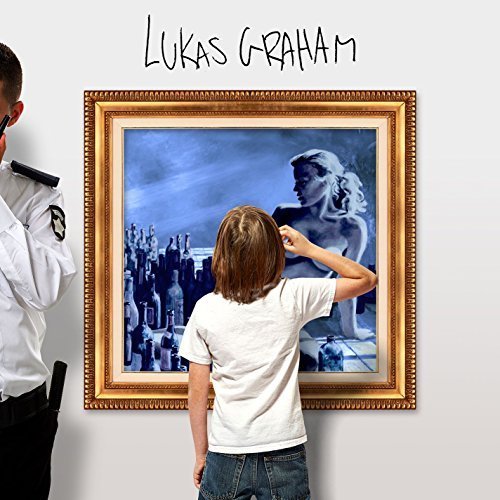 Lukas Graham: Mama Said
Music is one thing that really gets me going, I mean good music, I mean music with lyrics that are meaningful, I take my time to check out the lyrics of almost all the songs I have listened to, most of these songs lyrics one way or the other mostly relate to me directly, these are the kind of songs which remain for ever green in my heart, I make sure they are always on my device at all times.
So today I will be sharing with you the lyrics of one of those songs I hold in very high esteem as a result of it having a wonderful lyrics that is touching as well as interesting.
Lukas Graham
Mama Said
I found this song in 2016 and it has since being a companion to me in so many ways, let's face the fact there certainly most times we feel we aren't really doing well as expected by our parents and this feeling most times tends to weigh us down, this happens to me at one point, this song lyrics helps me get over such feelings as well as helps me in re-enforcing my passion and drive to achieve more.
Lukas Graham Mama Said Lyrics
When mama said that is was okay
Mama said that is was quite alright
Our kind of people had a bed for the night
And it was okay
Mama told us that we were good kids
And daddy told us never listen to the ones
Pointing nasty fingers and making fun
'Cause we were good kids
Remember asking both my mom and dad
Why we never travelled to exotic lands
We only ever really visit' friends
Nothing to tell when the summer ends
We never really went buying clothes
Folks were passing the stuff in plenty loads
New shoes once a year and then
Out to play ball so we could ruin them
When mama said that is was okay
Mama said that it was quite alright
Our kind of people had a bed for the night
And it was okay
Mama told us we were good kids
And daddy told us never listen to the ones
Pointing nasty fingers and making fun
'Cause we were good kids
Don't get me wrong I didn't have it bad
I got enough lovin' from my mom and dad
But I don't think they really understood
When I said that I wanted to deal in Hollywood
I told I might be singing on TV
The other kids were calling me a wannabe
The older kids they started bugging me
But now they're all standing right in front of me (ha ha)Mama said that is was okay
Mama said that it was quite alright
Our kind of people had a bed for the night
And it was okay
Mama told us we were good kids
And daddy told us never listen to the ones
Pointing nasty fingers and making fun
'Cause we were good kids
I know which place I'm from
I know my home
When I'm in doubt and struggling
That's where I'll go
And old friend can give advice
When new friends only know the half story
That's why I always keep them tight
And why I'm okay
I said I'm okay
You know what my mama said?
You know what she told me?
Mama said that is was okay
Mama said that it was quite alright
Our kind of people had a bed for the night
And it was okay
Mama told us that we were good kids
And daddy told us never listen to the ones
Pointing nasty fingers and making fun
'Cause we were good kids
My mama said that is was okay
Babada baba
Babada baba
Babada baba
My mama said that is was okay
Babada baba
Babada baba
Babada baba
My mama said that is was okay
How does this song relate to me
Well, throughout my life my parents have always being supportive of whatever myself and my siblings do, they are even more supportive when we fail, this has instilled in us the ability to never give up even when we fail, growing we weren't super rich but we always got everything we needed coursey of our parents, this song really highlights all of that experience

### Click Here To Listen