Music Industry Is Not Artist-Centric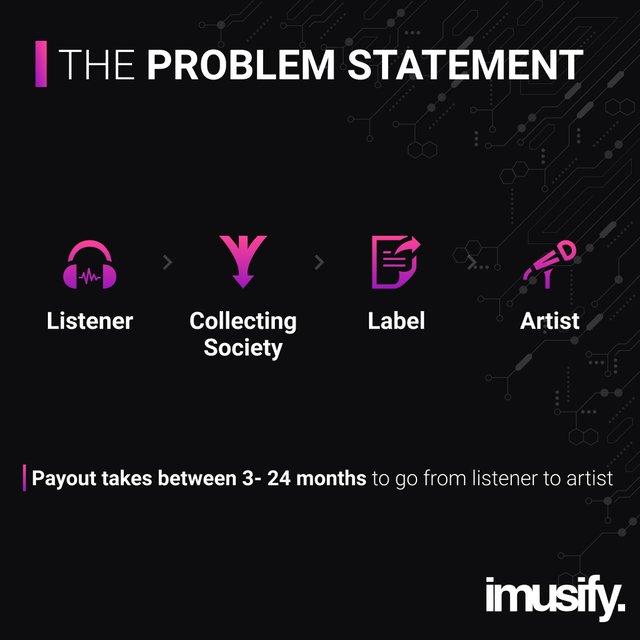 A million streams on Spotify generated an average revenue of less than $5,000 in 2017, and the artists had to wait for up to 24 months to receive the payout.
That's right!
Such is the state of the music industry these days! ⠀
⠀
Although more songs are now just a click away and the digital age is transforming the music industry, although streaming services are on the rise, the business industry as a whole has failed to adopt.
⠀
Creating millions of copies of digital content now costs next to nothing, and the adoption of the internet only helps its distribution. But there are some critical issues we have to resolve in order to make the music industry more artist-centric.⠀
⠀
Instantaneous access and global nature of the services have caused problems with digital rights management, payment transparency, and monetization of content.⠀
⠀
As a result, most musicians are not fairly compensated, despite the fact that their music is enjoyed by more people than ever.
⠀
The 12 billion dollars global market for digital music needs a new solution, and here we are -- https://imusify.com
Share your thoughts in comments, what other challenges musicians face in their pursuit of becoming a global hit.
Join us on Discord: https://discord.gg/rrYxjBh