Our Vision - The Smart Music Economy :: imusify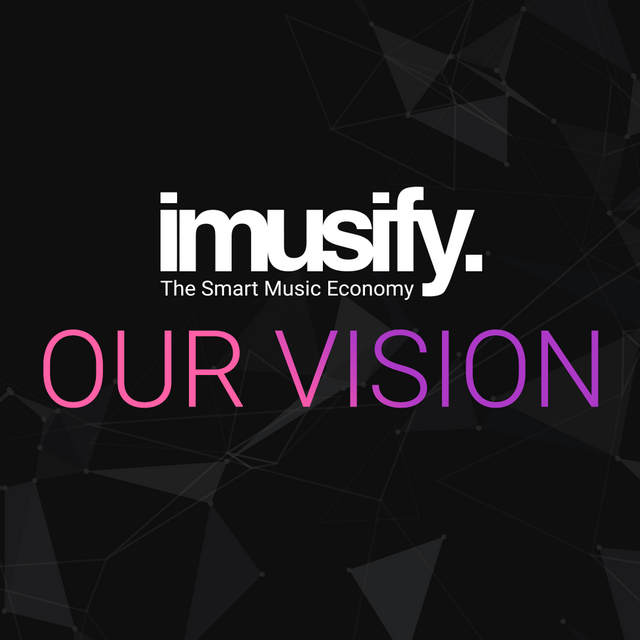 The global music industry today has experienced a lot of changes and development in recent years and possible prospects within the next century are impossible to underestimate.
Although one of the problems faced by professionals and corresponding music consumers making up the modern-day music "food chain" is a long musical supply queue consisting of a very complex structure of intermediaries. Apart from less musical production available to the final consumer, producers of the musical contents get compensated only to a sparing magnitude.
imusify is a decentralized musical platform making use of the BLOCKCHAIN technology to make available musical contents to consumers as well as creating a fair and simple system of rewards for content creators while also making a direct relationship possible between content creators and music consumers by eliminating the several third-party intermediaries.
The vision is to make affordable musical contents available on the Blockchain. First, for a musical content creator, showcasing their work will become easier and second, to music consumers, they will have access to all the musicals they desire as the system presents a peer-to-peer (p2p) system of communication between platform users and rewards each party according to necessities.
The platform aims to provide an open-source innovation space for developing new sources and means of music distribution, consumption, and engagement.
imusify is building a music smart economy to allow for a direct exchange of value between artists, fans and other stakeholders, giving our community the power to control the future of the music industry.
What are your thoughts on the above? Your thoughts in comments!
Join us on telegram -- https://t.me/imusifycommunity