Calling All Musicians, Producers & Creators Of Music On Steemit!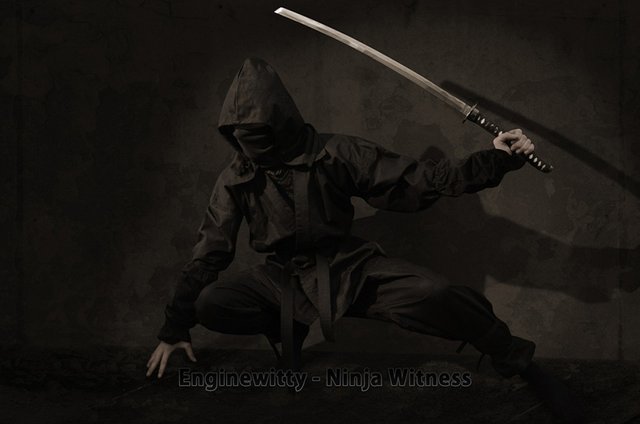 Calling All Musicians & Producers!
This is a shout out to all my musician and producer friends on the blockchain, and anyone that needs a good witness on their voting page. I would like to bring your attention a witness that many call a friend, including myself, that always has his ear to the ground listening to the people on the blockchain. So who is this mystery witness that I speak of, and what is he all about?
@enginewitty has been a big supporter of music and musicians on Steemit for a long time... he makes music as well, spitting some bars with fire! :D He also created the Killer Whale Karaoke Contest, which ran for a long time, of which I was also a Judge. He is also a major sponsor of The Blockchain Music Challenge for the 1st and now 2nd season.
He is a family man, married with 7 children and has a few of step children as well. Is very well educated with a degree in English from Bemidji State Univerisity & Tennessee Tech, and is also a Navy Vet. He has various black belts in kick assery, and yet is one of the most humble people. He also goes out of his way to help the homeless people in his local neighborhood, without seeking recognition. He's someone that is a free thinker, is true to himself, and never gives up.
@enginewitty is also one of the most approachable witnesses that I know of, and that says a lot. He always has your back, especially when you need it most. He is the creator of TheAlliance, or TheFam as we like to call it. He recently went to the Block Party in Colorado, which he made happen, with help from a few very cool people. He cares about communities on Steemit, and the people in them.
So I ask you my fellow musicians, producers, and anyone that likes music... who you voting for? Someone that talks the talk and lets you do the walking? Or would you rather vote for a witness that actually listens to the people of the blockchain. Because that is what counts, someone who listens and does what he can to make a change.
We need some change on the platform, and I call on you to help out in that regard. Make your voice heard, and vote for @enginewitty.
Take a minute, click the banner below to vote, and show your support.
---

---
Original Image Link