Who are Joelle & Stephi ?
---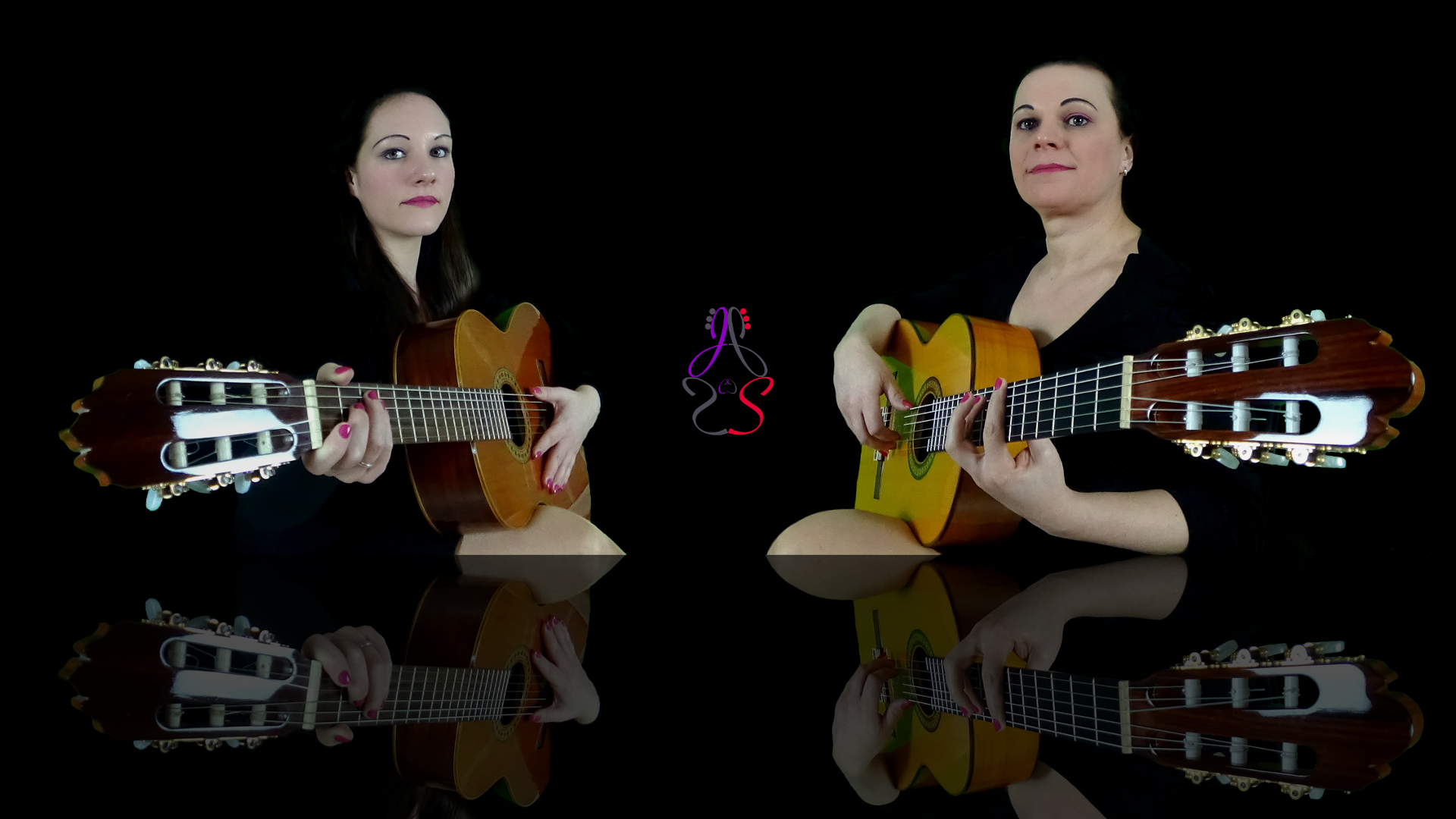 ---
Joelle (right):
I discovered my passion for guitar when I was 11 years old. I have had a wonderful teacher over several years and he taught me everything you need to play the guitar. Starting with a school band, later electric guitar and "Death Metal" and then again a long break ... At some point I discovered for me the "Flamenco and Spanish guitar", which would not let me go. ... and again after a long break I am improving my guitar playing and hope that this time I will not have to take any breaks more ...
---
Stephi (left):
I've always wanted learn to play the guitar, bought a western guitar and realized quite quickly that I would not get ahead by myself ... After a few years I met Joelle, it was a great pity that she did not play anymore ... So We decided to play together and finally our channel was born...
---
In November 2017 we started teaching ourselves to play the clarinet. This works well, we need nothing more than a clarinet, a music book and a matching the CD from the book.
For questions, interest or suggestions write us!
🤗