Download my metal band & project from 2011 to 2019
Back in 2011 I met a guy named Eduardo, he was like 17 years old and played the guitar on a punk rock band that I was joining by the time. I decided to join that band because I wanted to go out and play live to finally take the experience. Eduardo told me that after our first gig he was thinking to leave the band to start a metal project, then we decided to stay a little in the band with plans to leave it later.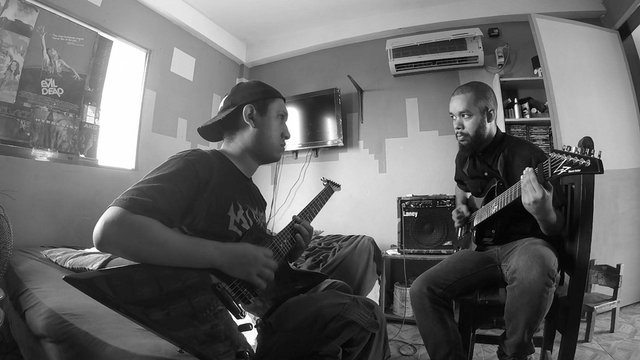 We played two gigs with the punk rock band, a lot of rehearsals and recorded an EP, but then we decided to leave and start that metal project he wanted to do. I had more experience in music production by the time so he and I started composing-recording tracks on-the-fly.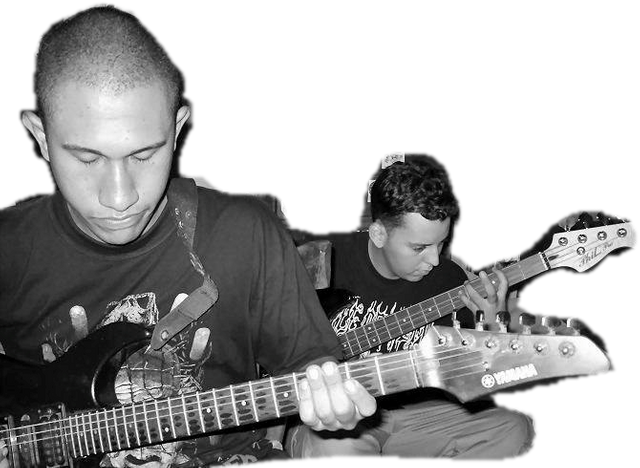 With the second song recorded, Rafael Diaz joined us in the bass and started learning those the tracks. I wanted to start a band with Rafael since years before this was happening but never did in the way we finally achieve with this project. We were and still are really good friends since 2002, and it was the opportunity to finally make it happen.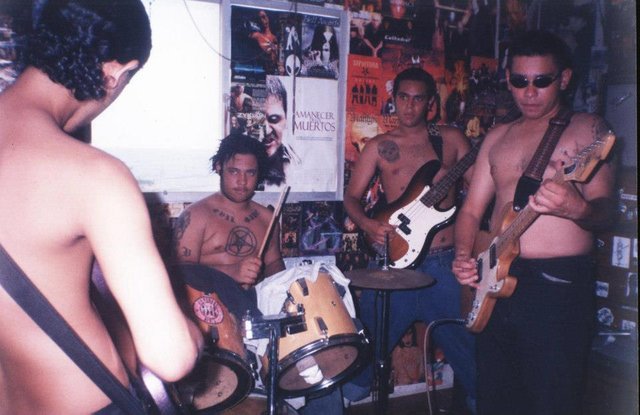 When there were 4 tracks Daniel López joined us in the drums. He was also a long time friend of both Rafael and I, and the one with a musical relation with me, because we used to play in an alternative rock band from 2005 to 2007. That wasn't enough for us to make it work and after Rafael ad Daniel had a fight we were without drummer, but decided to move on rehearsing in studio with the drum tracks.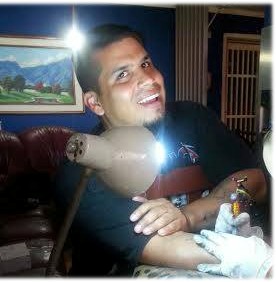 Andrew Tovar
The last member to join us in that project was Andrew Tovar (ex member of the bands Mantra and Leaves) who took care of the vocals in those first days. In this poing we decided what name to put to the project, after we all had a ufo sighting we decided to named it Scream To Ignorance. Andrew's voice was amazing but he had too much trouble with english and the recording sessions were a waste of time and work. I wanted to move on, to make things faster and after some days we decided to replace him.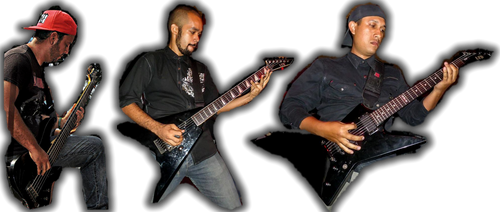 Rafael, Eduardo & Kirvic / Strings & Guitars
The whole composition and recording process was made by Eduardo Cedeño and Kirvic L. Aguilera, we used to sit in my bedroom studio and start playing riffs to model and play well to finally create a track. It was the first stage of the project, and despite we lost two members we never stopped making music, recording and rehearsing, and all those effort helped us to find new members.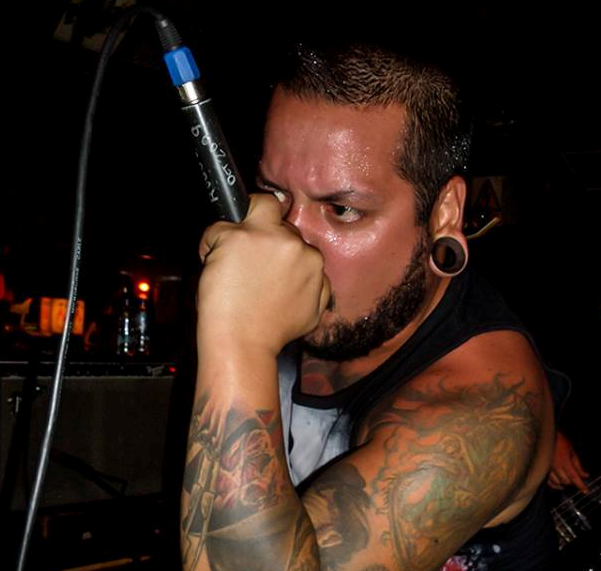 Carlos Ponce
It was crazy, we recorded the first vocals to one of our track with a guy from another band, but none of us was completely convinced of his style. His name was Carlos Ponce, and after he recorded that track, we had a few rehearsals and I didn't wanted to do any more music with him, because the style didn't fulfilled the genre we were making and again we were without vocalist.
Daniel Faneite (Effect) got there in the right moment to play the drums, at a moment when we were going to do our first gig. We rehearse a lot of times and also created some tracks in that time. After this, Marco Velazco (Lessthanot, Mantra) joined briefly the project too and took care of the vocals in that first gig. Marco recorded one song with us and then departed to Spain.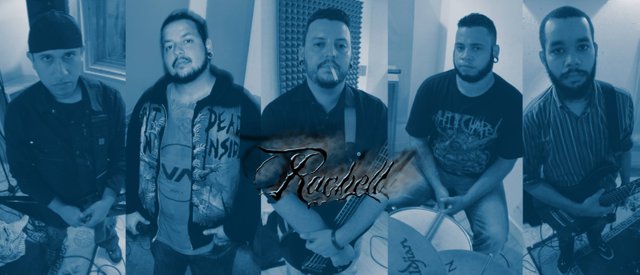 Kirvic, Carlos, Rafael, Daniel & Eduardo.

Daniel López and Rafael decided to put their differences behind and came back again after Faneite left the drums chair. Also Carlos Ponce (Worst Death) came back with a new voice and vocal style that I accepted and we started recording right the way. The name of the project was changed to Rachell and we had real fun by the time and after one gig in a metal bar and a lot more rehearsals and partying we decided that we need more in the drums, the compositions were different as we evolved, so we needed a more technical drummer. It was really bad because we were long time friends and it was hard to tell him we needed a better drummer.


Drummers: Daniel Faneite, Daniel López & Victor Rodriguez

The last part of our story as an active band was with the arrival of Victor Rodriguez (Ashes, Warland & Imitheos) in the drums. A really good extreme drummer that was the core we needed to unleash everything we wanted to do with our music. We had to demand more to ourselves in order to be in the same level, so we learned a lot playing with him. We did a lot of rehearsals and played one time in the most known metal bar in the city of Caracas.


Vocals: Andrew Tovar, Marco Velazco, Carlos Ponce & Tom Gent

---
I used to write almost all the lyrics to the songs but two that were written by Carlos Ponce, also almost all of the songs were composed by Eduardo Cedeño and myself but there were four tracks that were composed entirely by me, in a time that the band was on the edge of the abyss and those tracks served to revive the flames and interest in it.
Tom Gent joined as a remote vocalist at least two years after the band splitted due to the lack of activity and also members leaving the country of Venezuela that was being devastated by communism. Tom recorded all the songs that were standing by with the vocal tracks, so I could edit a final work for Rachell giving the project a decent closure.

It was a wild ride that begin in 2011 and I think that if we got balance for three month forward it was too much. The members that were always constant were Eduardo, Rafael and myself, it was something real, something that we wanted to do so bad that we didn't care to keep going with or without others and always managed to keep going. Now only three of the members that passed by are active in music.
---

I'm leaving here the download links for the Primary Anomaly album, completed in four years and a special compilation of unreleased, instrumental and early versions of tracks since 2012:
2019 - Primary Anomaly
2019 - Lost Tapes

You can donate BTC to show your support:
399TQirSLXZxtHsRp5MwFep6ZqJ6ujqVBH