The Ethno-Tribal Rock Music : Babanam by Kadangyan
Hey Steemit friends!

I have some awesome Philippine ethno-tribal song to share today. It is a song by Kadangyan. They are a local band in the Philippines that plays a fusion of ethnic beats and rock music using the modern and indigenous intruments. The band's name Kadangyan is an Ifugao term that means "Rich in Culture."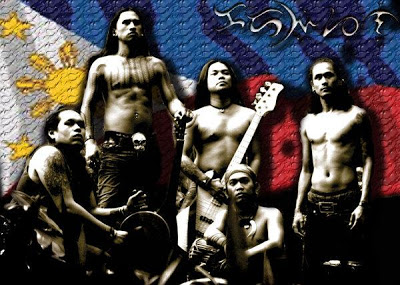 image source
Officially formed in Cebu, the band is consisted by 5 members originating from the different regions of the country. Bhava Mitra on vocals, the late Agit on bass, Saryo on drums, Bhakta Raja on high percussions and Govinda on main percussions.
"The beauty of every place in the world is it's own culture!" - Kadangyan
The meaning behind the song Babanam Kevalam...

Baba nam Kevalam is said to be a yogic chant traditionally utteredwhen paying reverence and praise to God.
Baba means Divine, God, Love or Beloved combined with Nam means Name of and Kevalam that means All, Everything, or Only One. source
Please enjoy the music and thanks for visiting. Have fun and have a great day!