Original Metal Song - Un-Named - Written and Recorded 24 hrs
I had always wanted to write a metal song (even though metal is not my main style). So I wrote, practiced and recorded this one in 24 hrs. It has no name: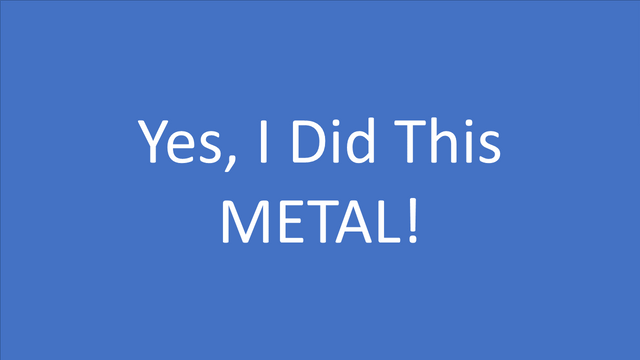 It is simply about waiting for something, which is funny because I was not patient when creating this song.
The drum track is not the best. I think it holds up for being a first quick try at metal. It is fun at least.
And yes, the 24 hrs was consecutive. Sometimes I just obsess over things until they are finished. The end of the song is acoustic where you will hear my normal style of playing.
I have other metal songs that are better now. But those are for later. If I give you those first, well, then you will like this one less.
Here it is:
https://dsound.audio/#/@ljv/metal-try
If you liked the one above, check out a much better song I wrote:
https://steemit.com/guitar/@ljv/the-will-original-song-it-s-a-haul-to-play-it