A Guitar I built for a friend
Building a guitar is not as daunting as it sounds. In fact, it can be a lot of fun. Especially if you make it a little easier on yourself and make them out of cigar boxes. After building several for myself, I started building them for my friends.
Here is one I built for a friend who is a big fan of Betty Boop. The reason she is wearing boxing gloves is because my friend also works in the boxing world and so I thought it would be a nice touch.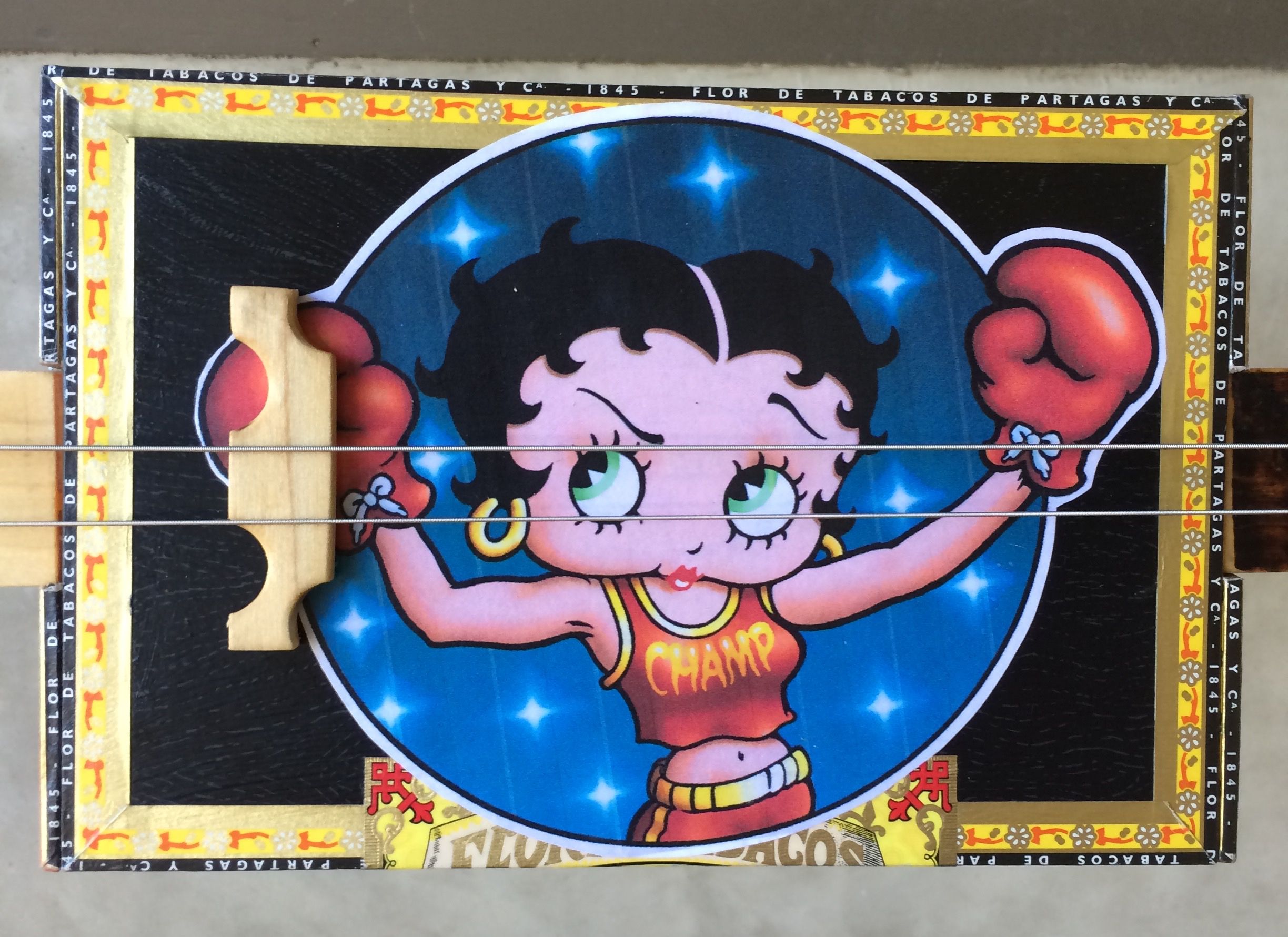 It is only two strings because, well, she does not play guitar and most likely never will play this one.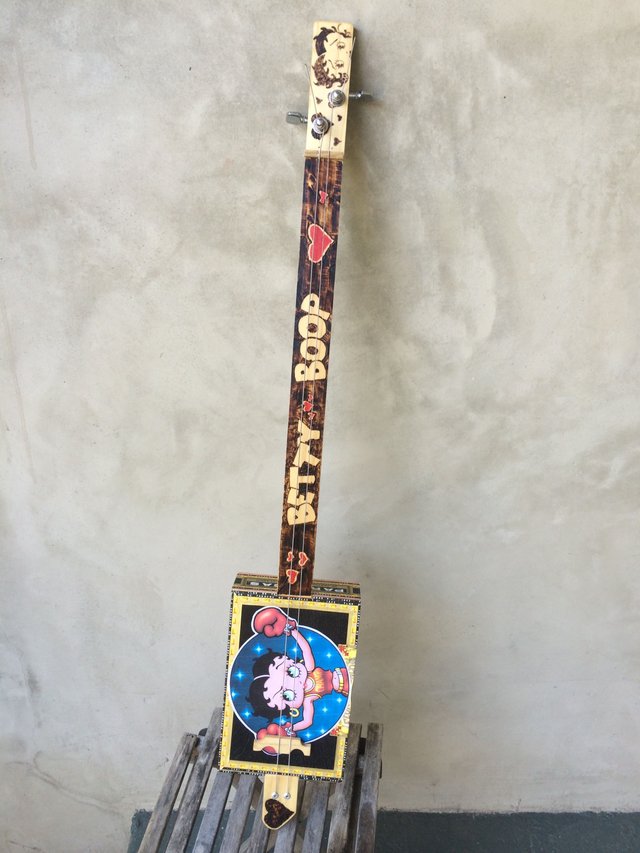 I used a woodburner to make the letters on the neck, the heart, and the picture of Betty Boop on the headstock.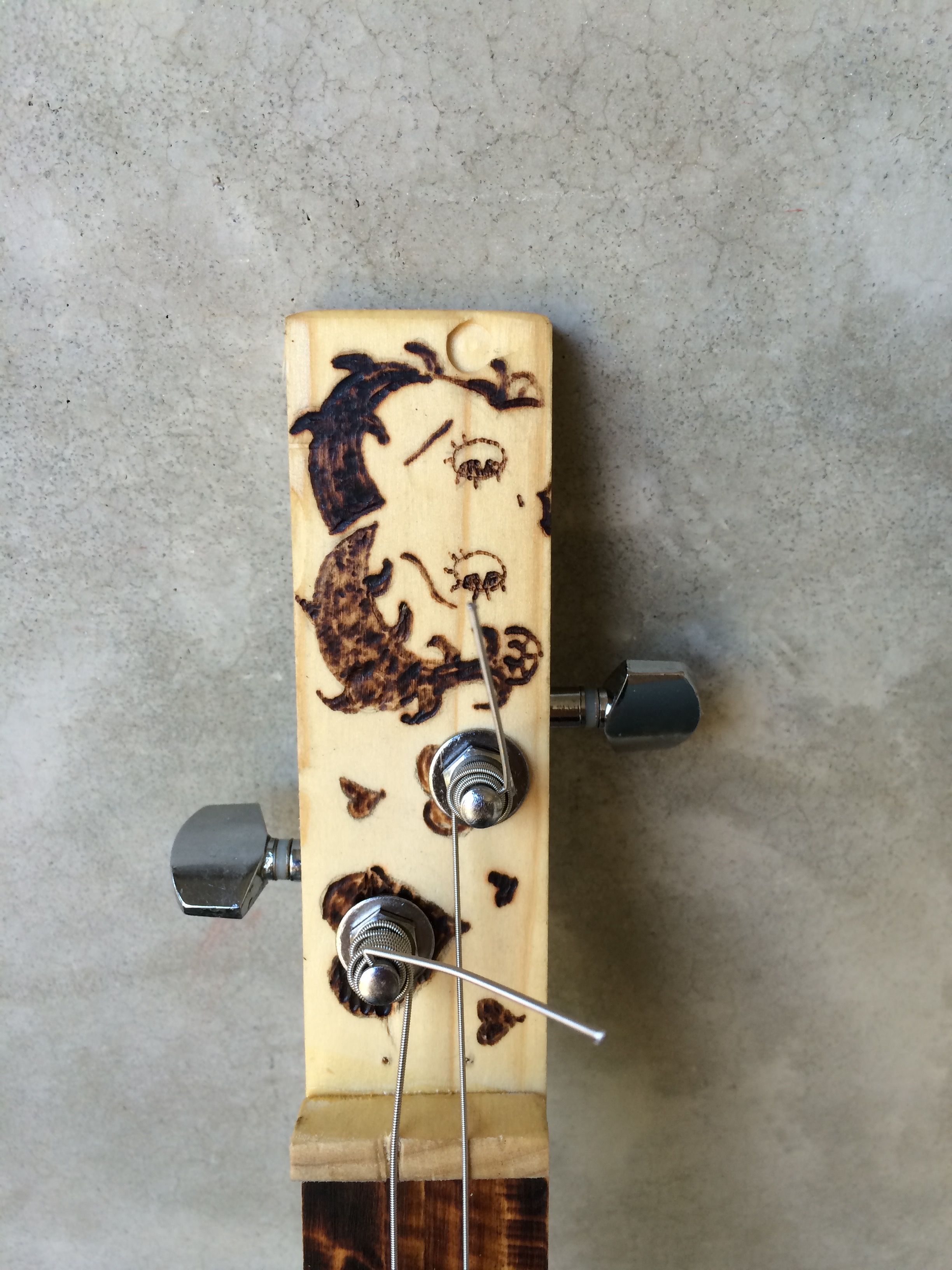 Needless to say, she loved it. It was a great pleasure to make something for someone else with no ulterior motives.
Have you made cigar box guitars?
What do you think of this one?
Be well!