Guitar Ensembles - Ways To Perform With Other Guitarists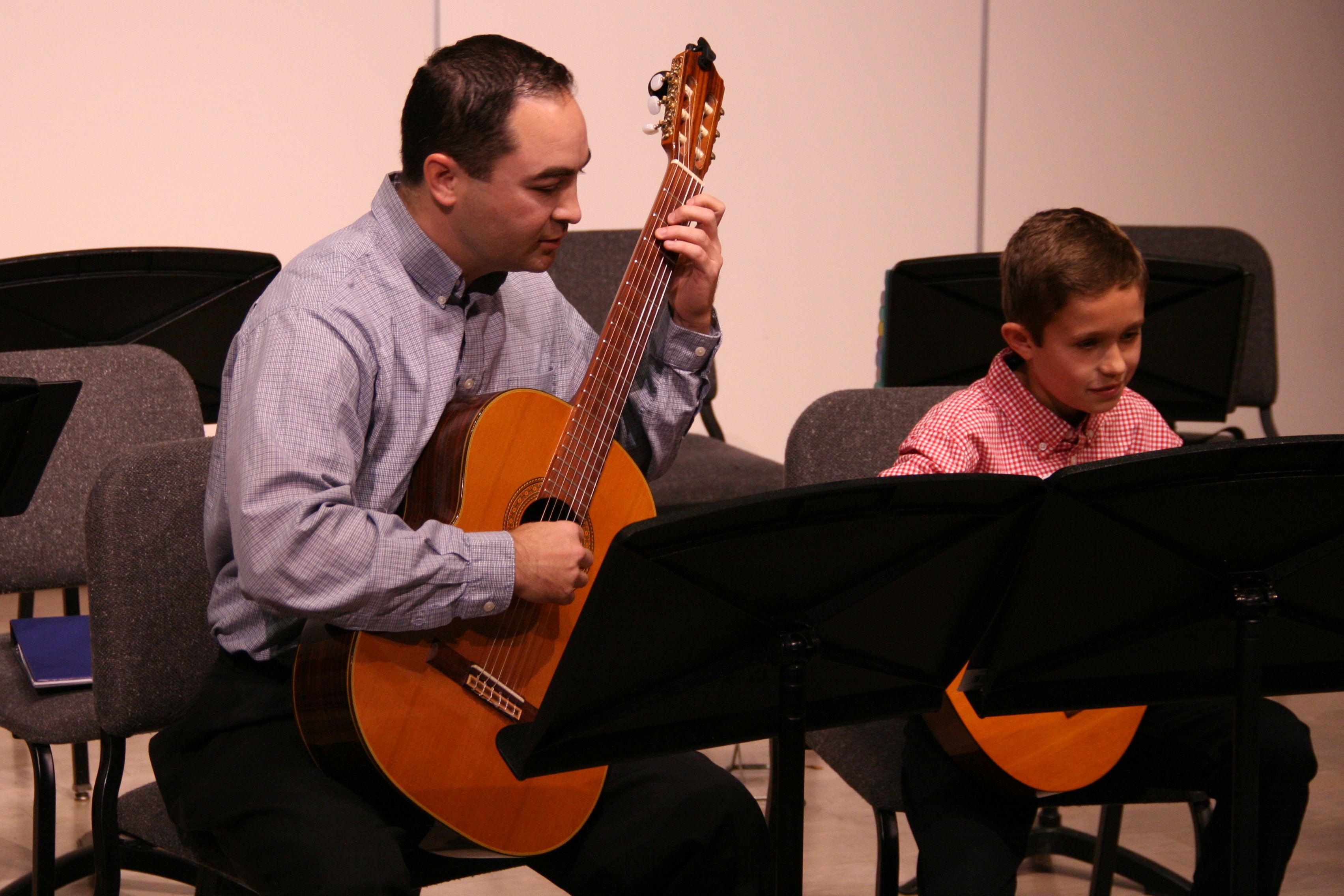 Over the course of the 17+ years that I've been playing classical guitar, one of the most rewarding experiences I've had was to perform with other guitarists in ensembles. Duets, trios, quartets, or orchestras, guitar ensembles are a great way to learn to perform with other musicians and add a social aspect to the instrument. In the classical guitar world, there is a lot of time spent alone, practicing solo pieces for hours on end. I'm sure many electric and acoustic guitarist have experienced the same need to collaborate with other musicians, be it a band, vocalist or other combination of instruments.
Its a rewarding feeling to be able to perform music in a way that allows you to rely on other musicians and have them equally rely on you. When taking lessons, my instructor was able to give recitals that included a form of ensemble piece in addition to the solo performances. This meant we had to practice both individually and together, learn how other guitarists are approaching the piece and find ways to adjust during the performance to stay in sync with each other. These were good times, especially if you like the other musicians that you work with. Like playing with a band, it could take a while to sync up and sound cohesive.
Duets
My son has been taking lessons for the past 5 years. Through lessons, we are able to practice and learn to play duets together. We've had the opportunity to perform them at the Sacramento Guitar Society open mic meetings and community concerts. It's been a wonderful experience. The photo above is of me and my son performing a classical duet at the Christmas concert for the Sacramento Guitar Society.
If you're interested in duets for the classical guitar, I recommend the lesson book called Easy Classical Guitar Duets
Here's a video of a duet that crosses over between classical and electric. It's based on a classical piece, but you can see has a 'metal' flare to it.

Quartets
There are many great guitar quartets around, but the Los Angeles Guitar Quartet is recognized as one of the best in the world.

Orchestras
The Sacramento Guitar Society has a volunteer guitar orchestra that allows the public to be a part of. You don't need to be an advanced player to participate either. They have parts for beginners and typically meet monthly to rehearse. This is a photo of one of our rehearsals from a couple years ago.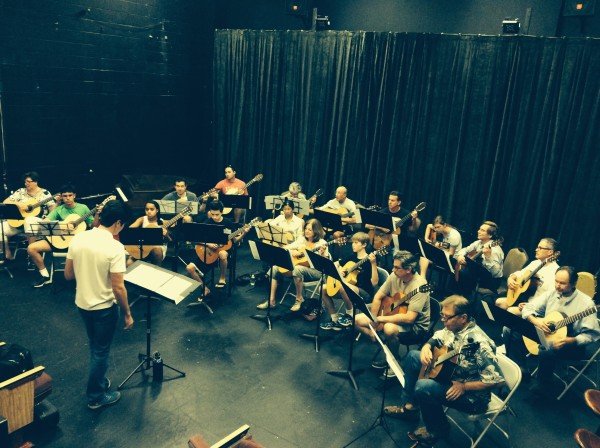 There are many guitar societies throughout the US and probably many similar organizations throughout the world. Many welcome not just classical guitar players, but any type of guitarist, ukulele, or similar stringed instruments. Classical Guitar Magazine has a world wide society directory on their website. Check it out... you may find that there is an opportunity closer than you think.
If you are not currently playing or practicing with someone else, even if its just for fun, I highly recommend it.
Are you currently performing with a guitar ensemble? Leave a comment and tell me about it.
Peace,
Proxy