I Want You To Meet Lindsay Rose
Miss Lindsay Rose is my youngest cousin on my Mother's side. (She's my Uncle's daughter.)
Lindsay comes from a long line of people who can sing, dance and play musical instruments.
Lindsay is self taught.
Here's a video that she posted on her YouTube channel:
It's a cover: The 1975-Somebody Else
(As mentioned, this video was made by Lindsay Rose and she posted it on Jan. 25, 2018)
I hope that you enjoy it.
My plan is to convince Lindsay to start putting her videos on Dtube and Steemit.
I have mentioned the concept to many members of my family.  However, I'm afraid seeing is believing...so if you think Lindsay's got a great voice and should be monetizing her talents on the platform, please leave a comment because I want her to see how "real" this opportunity is.
My Pledge:
Any rewards pledged to this post will be immediately transferred (from me) to Lindsay once I convince her (with your commenting help) to join Steemit and her account is approved.
I welcome your comments and I invite you to follow me on my journey...there might be the occasional tune sung. ;)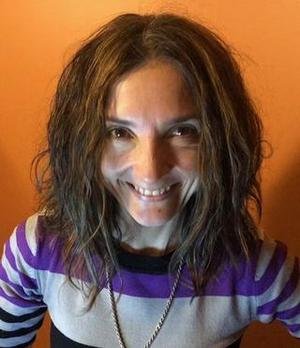 ~ Rebecca Ryan