Piano Lessons for Kids - Teaching Piano to the Little Ones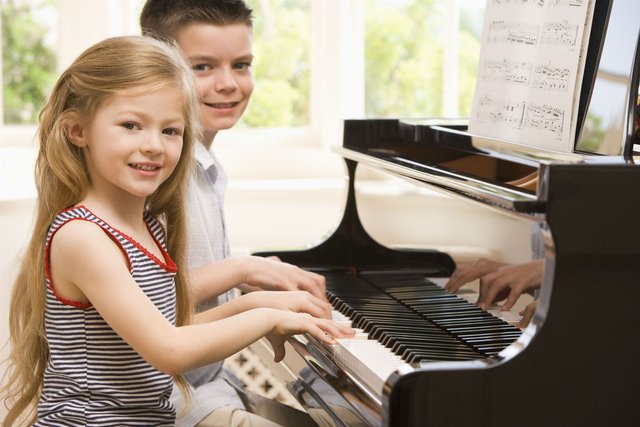 Starting to teach piano to little kids is one of the effective ways to hone a future piano pro. Of course, there are a lot of benefits if you start teaching with little kids. The earlier you can teach kids to play the piano, the more time they can have in mastering the instrument and of course, the earlier they can become pros.
If you are planning to teach kids on how to play the piano, here are a few things that you might find useful.
Create an effective program with effective piano lessons for kids. Remember to start teaching the kids from the very basic. You can't just jump from one lesson to another and expect a great result. Of course, when creating piano lessons for kids, you have to consider that the attention span of children can be largely different from adults and that alone can be a big consideration in teaching kids.

Consider the psychological aspect of teaching children. Indeed, it is important that you also consider the children's different personalities as you may find it a little challenging to deal with while they are learning the instrument. The instrument is challenging itself and it can even be more challenging if you are dealing with different personalities and interests of very young children. Also make sure that you check out the mood of the kids. It is hard to teach the kids if they are not in the mood of learning.

Make your piano lessons fun. Children have short attention span and can easily be bored, thus make sure that you also make the lessons fun and exciting. You can also make your lessons into some sort of games to make it appealing to children. Certain tools such as flash cards and other tools can be helpful in getting their attention and interests as well. This way, you will be able to make the lessons stress-free at the same time enjoyable and fun. Indeed, getting the attention of children can be challenging at times and making your lessons fun and within the comfort zone of the kids can be one way of making your teaching effective.

When giving piano lessons for kids, also learn how to correct errors by not making the kid get feel bad. This is also another way to help encourage them and not discourage them from continuing the lessons.

Teach them the basics, from correct posture, fingering, rhythm as well as some dynamics of piano playing. Of course, it is very important to start with the basics if you are thinking of teaching piano lessons for kids. You don't have to rush them but make sure you start with the basics correctly. In teaching kids, it is important that you always take into consideration the correctness of their performance so that they will learn and practice what is right and will avoid developing bad playing habits later.
These are just a few of the things that you need to consider in helping you teach piano to the little ones. Also make sure that you have a good lesson plan and an effective teaching program that will surely bring in good results for the learning of the kids.