Melonious Thonk #16: Who is Hip-Hop Producer "The Alchemist"?
It's been awhile since the last edition of Melonious Thonk and I've missed it! For those unfamiliar with this series, Melonious Thonk is where I share various music-related content. Previously, I've discussed origins of particular genres and subgenres, cultural significance of certain songs, and showcasing underrated music talents.
For this episode, we'll dive into a hip-hop record producer that has inspired and influenced my music production since the first day I started making music.
---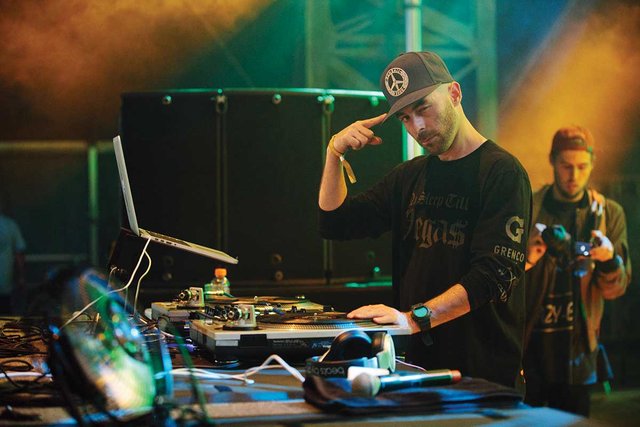 The Alchemist (Source)
"A-A-A-A-A-Alchemist"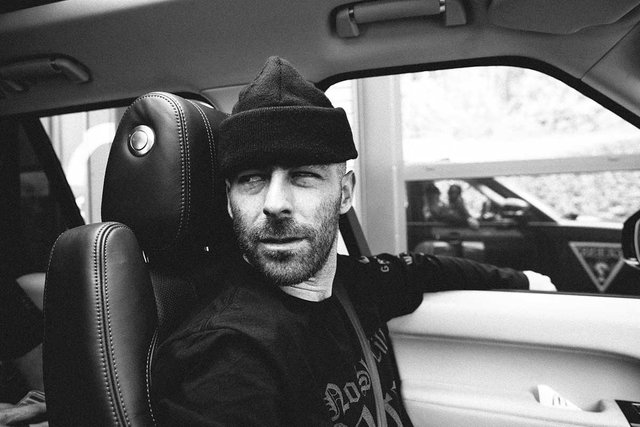 The Alchemist (Source)
Daniel Alan Maman, better known by his stage name The Alchemist, is no doubt an iconic hip-hop producer and one who has solidified his name into the book of hip-hop history. With almost three decades of involvement in the hip-hop community, Alchemist is on a short list of hip-hop based musicians and artists that have been able to consistently release quality music, as well as stay respectively relevant.
---
Alchemist is predominately a sample-based music producer. What this means in that he searches for songs (in his case, songs often dating back to the '70s) and extracts a portion of the song -- it could be a half-second orchestra hit, an outro of the song, the kick and snare, or basically any part of the song. After sonic manipulation and rearrangement of the sample and overlaying with additional sounds (more samples, bassline, drum elements, and etcetera), the outcome is, more or less, an instrumental. This is also the technique I use to create my music.

Technics SL-1200 turntables & AKAI MPC2000 sampling sequencer (Source)
The Art of Sampling
Now, before we get into the legality of sample and the controversies surrounding it. Let me share you my perspective about sampling.
When I sample, it's an acknowledgment and appreciation for the musicians that created the original track. A musical tribute, if you will. I try to share with the public the original source of the samples so that the listeners can appreciate the original song. There were countless phenomenal songs produced in the past that didn't receive their due respect. Musicians that were once forgotten or simply unknown are now in the spotlight again. So, for the reminder of this post, when I share a song with you, I will also include the song it sampled, provided that I was able to find it.

It's a like a putting together a puzzle for me. What I enjoy doing is extracting various diverse sounds from multiple songs and combining them to create new music. This is something I will go into further detail in a future Melonious Thonk episode.

To me, music production is an art form and the sampling process is one method of producing that art. Every art form has taken pre-existing resources from other sources to create their own adaptation/recreation. This applies to literary, visual, and performing arts. Some notable figures who have applied this method are Pablo Picasso, Vincent Van Gogh, Andy Warhol, Marcel Duchamp, and the list goes on.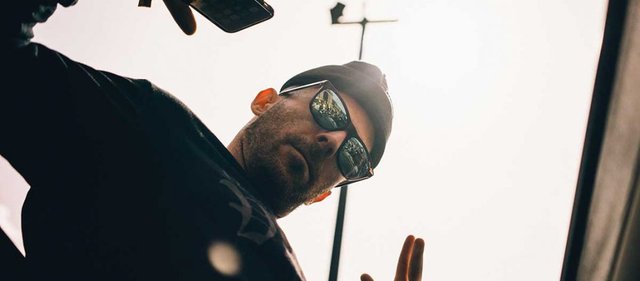 The Alchemist (Source)
The inspirational factor for me is that although his style evolved and honed over the years, Alchemist always committed to producing music that was authentic to him and never bandwagoning trends. Now mind you, during the early stages of hip-hop there was those who adopted certain trends, but originality was more prevalent. There are countless examples of artists that I can refer to, but here's one example that clearly supports my point: the legendary immortalized mighty Wu-Tang Clan -- nine emces with their own unique style of vocal delivery and personality.
Back to The Alchemist. His preference for samples has changed, from funk and soul to psychedelic rock and obscure genres, but his style and production technique sharpened. Personally, I'm enjoying the sonic direction that Alchemist has been exploring these past several years -- the grittiness and the obscure sample selections coupled with hard hitting drums.
So, when did it all start for The Alchemist?

Mudfoot & The Whooliganz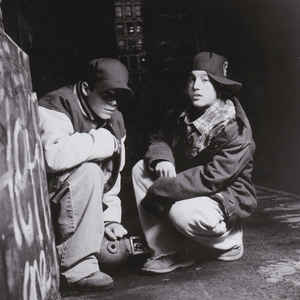 The Whooliganz: Mudfoot & Mad Skillz (Source)
Formally known as Mudfoot, one-half of hip-hop duo The Whooliganz, Alchemist initially began his music career as a rapper at age 14. Along with Mad Skillz, also known as Scott Caan (yes, the actor from Hawaii Five-0), Alchemist formed The Whooliganz in 1990.
During the early days of The Whooliganz, childhood friend Evidence (of Dilated Peoples) introduced Alchemist to Quincy Jones III (son of 79 Grammy winner and music icon Quincy Jones). Together, they recorded the demo for The Whooliganz. They performed locally throughout the city and through the influence of one particular hip-hop figure, they eventually signed a deal with Tommy Boy Records.
In 1993, The Whooliganz released their debut album, Make Way For the W, and the song "Put Your Hangz Up" being their debut single.
---
The Whooliganz - Put Your Handz Up (1993)
Sampled: Don Ellis - Opus 5 (1968)
---
Unfortunately, due to the poor reception of the album and subsequently getting dropped by Tommy Boy Records, the group disbanded in 1995. Scott Caan left music altogether and pursued an acting career; however for little Mudfoot, his music career was just beginning.

The Soul Assassins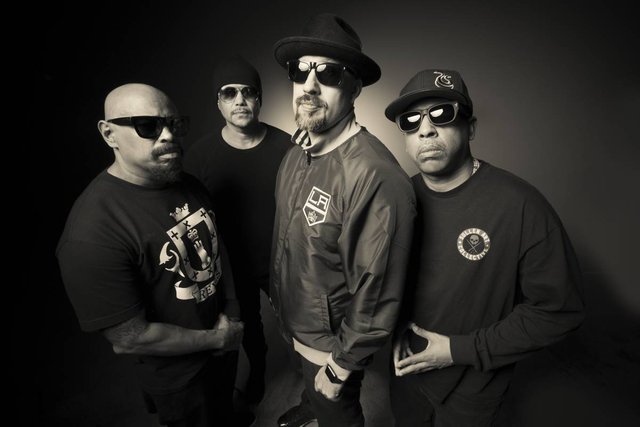 Cypress Hill: Senn Dog, DJ Muggs, B-Real, Eric Bobo (Source)
Back to 1991. The young duo caught the attention of B-Real (of Latino American hip-hop group Cypress Hill) and became an official member of the Soul Assassins collective. B-Real is the individual responsible for helping The Whooliganz get their record deal with Tommy Boy Records.
The Soul Assassins collective is a group of Cypress Hill affiliates that would often collaborate and tour together. DJ Muggs, the beatsmith of Cypress Hill, took Alchemist under his wings, taught him music production, and the rest is history.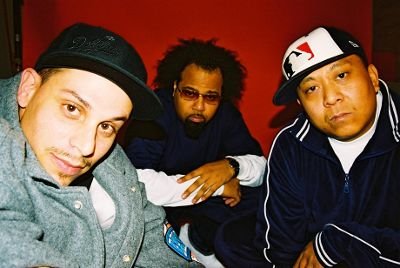 Dilated Peoples: Evidence, Rakaa Iriscience, DJ Babu (Source)
Alchemist began assisting with production for Cypress Hill for several years, but his official contribution as a producer on record was with Evidence and The Dilated Peoples on the song "Third Degree" in 1997.
---
Dilated Peoples feat. Defari - Third Degree (1997)
Sampled: Primitivo Santos - La Pantera (1977)

This opportunity sparked his career as a producer and started building a strong resume. In 1999, he produced notable classics for hip-hop artists/groups, such as Kool G Rap, Mobb Deep, Pharoahe Monch, Group Home, Royce da 5'9", Terror Squad, and more.
Here's one song that stood out. "The Realest" by Mobb Deep featuring Kool G Rap.
---
Mobb Deep ft. Kool G. Rap - The Realest (1999)
Sampled: Ecstasy, Passion & Pain - Born to Lose You (1973)

The Birth of Scuzzy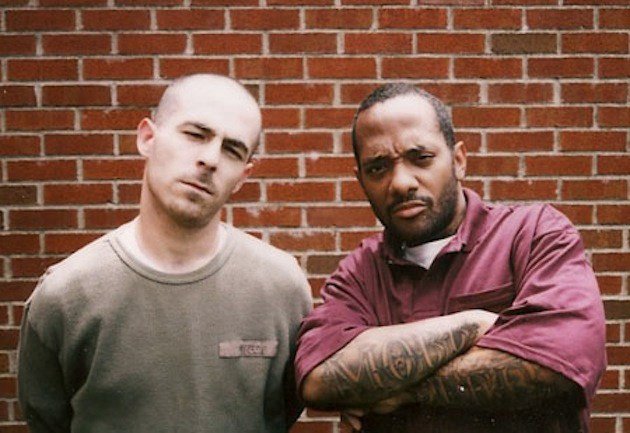 The Alchemist & Prodigy (of Mobb Deep) (Source)
2000 is the year when I started producing music and I'm certain Iwas inspired by a track produced by The Alchemist. The song is titled "Keep It Thoro" by Prodigy of Mobb Deep -- Prodigy's debut single as a solo artist.
I can't pinpoint exactly what about this instrumental inspired me to make music. Perhaps, the simplicity of the keys, bass, and drums that contrasted with the heavy horns? Mind you, I was already a fan of Mobb Deep. I vaguely remember trying to emulate the instrumental but failing horribly. So, I kept attempting it and to this day, I still haven't been able to match that initial impression I got from listening to the song.
---
Prodigy - Keep It Thoro (2000)
Sampled: Jack Mayborn - Music People (1978)
---
Back then, hip-hop record producers were not at the forefront like today, so I had no idea that it was produced by The Alchemist. These days, along with the name of the artist(s) and the song title, the majority of songs will include production credits.

That same year Alchemist produced for Dilated Peoples again for their debut album single titled "The Platform".
---
Dilated Peoples - The Platform

Every year after 2000, Alchemist consistently produced classic hip-hop records. Here is a list of two notable records from each year between 2001 to 2003 and their respective sampled songs.
---
2001
Jadakiss - Feel Me
Sampled: Kitaro - Noah's Ark (1983)
Dilated Peoples feat. Guru - Worst Comes to Worst
Sampled:William Bell - I Forgot to Be Your Lover (1968)

2002
Nas - Book Of Rhymes
Sampled:Tommy Tate - For The Dollar Bill (1981)
Big Daddy Kane - The Man, The Icon
Sampled:The Stylistics - Lucky Me (1977)

2003
Big Noyd - Shoot 'Em Up (Bang Bang) Part 1
Sampled:The Intruders - Cowboys to Girls (1968)
State Property - Still In Effect
Sampled:The Stylistics - Children of the Night (1972)

1st Infantry
In 2004, The Alchemist released his debut album, 1st Infantry. The debut single of that album hit number 95 on the Billboard Hot 100, which elevated his career to another plateau.
To Be Continued

On the next episode, we'll continue the musical history of The Alchemist. You'll learn about his connection to Eminem and Grand Theft Auto, his favorite strain of marijuana, his collaborative projects, and more. Stay tuned!