Are Concerts Generational Now?
The Gift
So, what do you give a son who just turned 22? Why not just ask? His response was going to a concert together. Now, this might not be a big deal, but it's been 34 years since I attended a concert and I wasn't sure just how I might fit in. Well, we bought the tickets to Tesla, Joan Jett and the Blackhearts, and Styx. We left a little early to get to Jiffy Lube Live, and what do I find upon arriving at the parking lot, a tailgate party. Now this wasn't a bunch of kids tailgating; this was older adults from a range of backgrounds. To my surprise, I was hardly going to stick out. In fact, there were several families there with young children. This was a lot different from my time when concert goers were for the youth. Generation gap I guess. What do you think?
Facilities
Jiffy Lube Live, in Bristow Virginia, has some excellent parking set up. It was both easy to get in and out after the concert. Getting into the stands was relatively painless with many sections to choose when you bought your tickets. We were in section 3 which was perfect without worrying about hearing loss. There were many food and alcohol concessions for both burgers and pizza. We selected the pizza since the burger wait was 20 minutes. This wait was probably due to everyone trying to get food before the concert started.
The Concert
Tesla
Tesla opened the show with some great music. There was only one song I actually recognized, but all was good. Below are a few photos I was able to capture on my phone. Unfortunately, they don't allow cameras that have lens which can be taken off.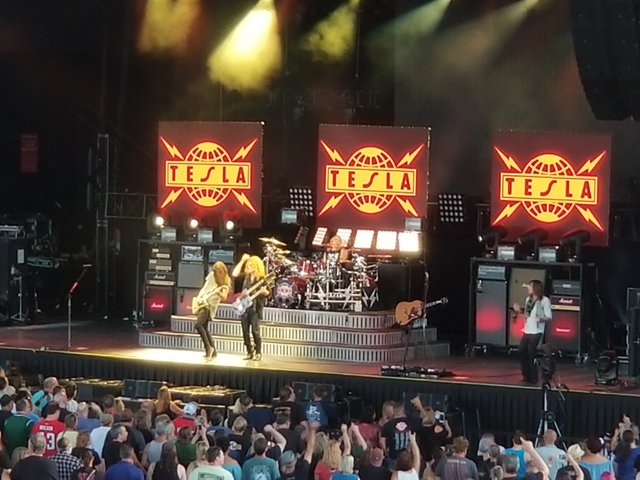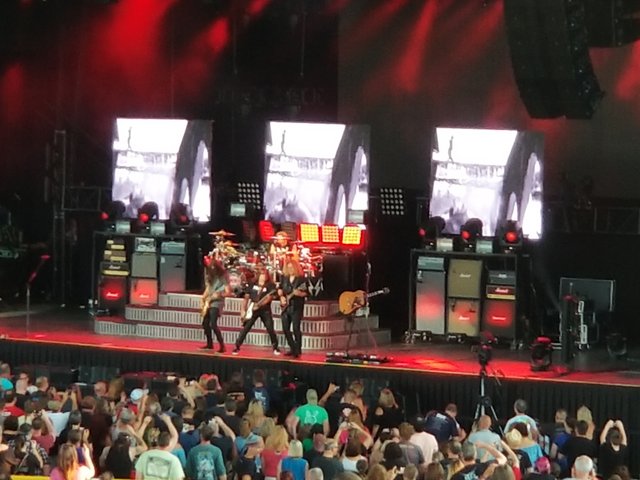 Joan Jett and the Blackhearts
The second act was no stranger to me as I listened to them often. Joan Jett and the Blackhearts was a big crowd pleaser but nothing like what's to come. I was again able to capture several photos and a few clips, but the lighting was a big problem, especially from row 3. Zoom can only go so far and the pixel rate gets worse.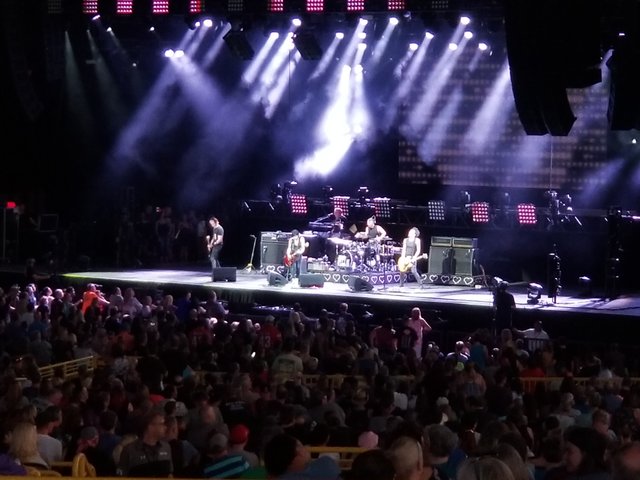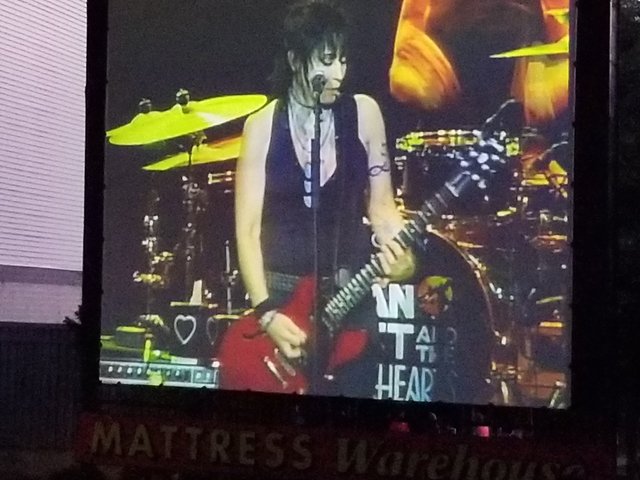 Styx
Styx was the final act and crowds increased by at least 30% by the time they arrived. This was another group I know well, and the younger members that joined the band later did it justice. I failed to capture the outpour of emotion when they played. In the past, you would light a lighter at concerts for the mood, but now, you turn on the flashlight on your phone.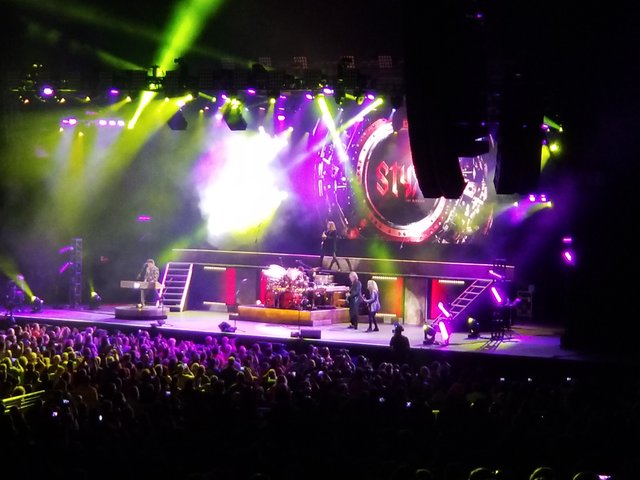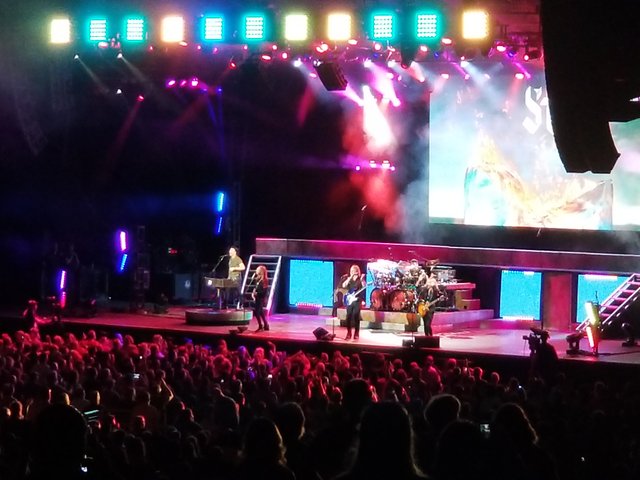 I got braver near the end concerning recording the show. I saw so many others, so I guess they have no problem with it. Here is Radio Silence.
Next is Fooling Yourself.
Finally, I recorded Too Much Time on Your Hands.
Just when I thought the concert was over, the crowd went wild, so Styx came out again for an encore. This was an outstanding evening and it was nice to share the time with my son @jpederson96. After tonight, I learned that concerts now are not just for the young. Three generations can show up together and enjoy the same music. What are your thoughts? Have you done the same?