End of the year Countdown Begins: Trouble's first time on the West Coast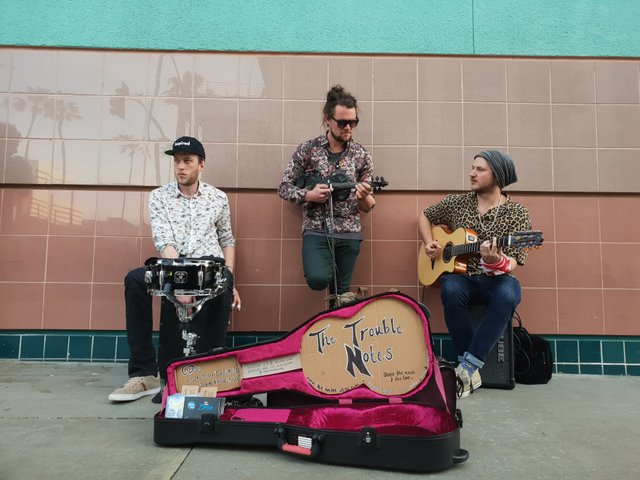 Steemians, as 2019 comes to a close, we are reliving some of the highlights of our year.
We start with our first trip to the West Coast of the USA in the spring. While we started in Texas, a place where we have long drawn inspiration and easily made friends, it was California that had the biggest impact on us. With nature that is truly unique to this planet and cities filled with creative people, its easy to see why so many musicians and artists gravitate toward California at some point in their lives.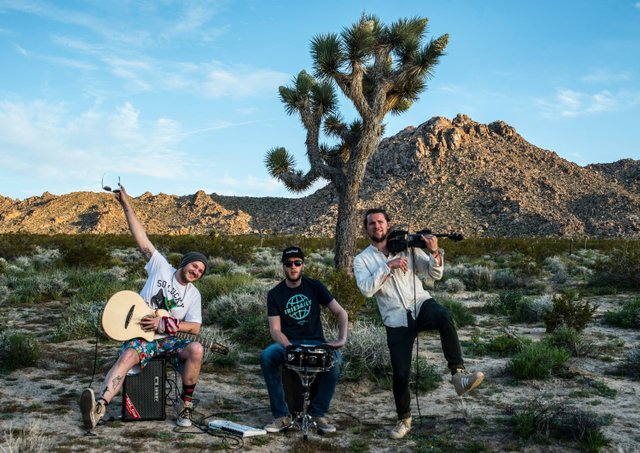 Our first steps in California were in Joshua Tree, where we wandered out to Section 6 among the rocks and trees to write music. Days later we found ourselves in LA, where we had an interview with Randy Thomas, known as "the voice of the Oscars". Not long after we played our first sold out LA show at Hotel Cafe directly in West Hollywood. Followed by days exploring Santa Monica, Venice Beach, and other nooks and crannies of a city riddled with musical history. The California experience continued with trips through the national parks, where we experienced a "Super Bloom", and then ending in the great city of San Francisco where we played another sold out show in Hotel Utah.
After Leaving Cali, we drove up the coast into Oregon, performing shows in Prineville, Eugene and Portland and finishing in Seattle! The Pacific Northwest is a marvelous place. People are kind hearted and open. The landscapes are lush, green and inspiring. It was a trip we will never forget.
Drawing so much inspiration from these places, we decided to write an EP with songs we wrote while in the nature of the West Coast. The EP is called "Super Bloom" and was independently released in the summer. You can easily find the entire EP on Spotify, Deezer and other streaming platforms. What's your favorite song?