Join us for our next Lockdown Concert Series
Hello Steemians!
These past months have caused many like us to completely change our lives. IF you have been following us at all the past years, you know we are a constant touring band. Each year we were traveling approximately 100k kilometers and playing 100+ shows each year. We used traveling to inspire us and support ourselves financially - something that has screeched to a halt since the outbreak of the Covid-19 Virus.
We live from our music and the inability of us to tour has forced us to shift our entire "business" online. We quickly found a farm space through a friend and drove into the forest here in Germany to build up what we call our "LOCKDOWN STUDIO". Here we have been writing new music and went into full blow Production mode. But while this has been great for us creatively, writing new music has a long term focus and did nothing to help with the loss of income and concerts NOW (We have literally been forced to cancel an entire Summer worth of festival and concert performances that amounts to a year's salary for us).
That's when we began to produce our Lockdown Concert series. Our fans are great. Spread across the world, they wanted to make sure we stay afloat and could still support us through these tough times. When we announced we would be doing a bi-monthly Lockdown Concert series, they supported the idea. We have since been selling hundreds of tickets to these Digital Concerts, which has subsidized all of our living expenses for the past two months. It is a testament to our wonderful our supporters truly are!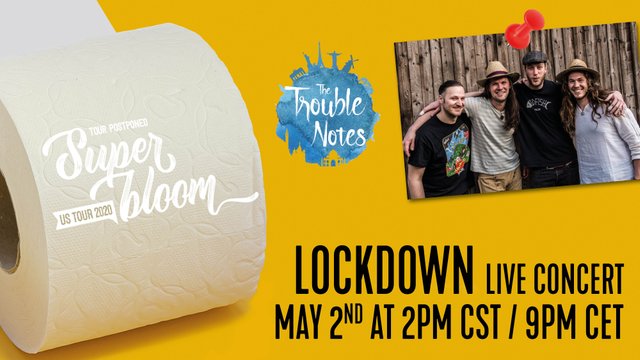 Hope to have you with us on Saturday night!