Within you (Live Cover) from one of my favourite fantasy movies: LABYRINTH
Live Cover of Within You from Labyrinth (1986), a fantasy movie I love, recorded just last week from my studio. Do you remember this vintage fantasy movie?
I'm spending more time indoors so I've set up my studio again to be able to record live candid snippets and here is one from last wee, :)
It was directed by Jim Henson, with a script co-written by Monty Python Terry Jones (who by the way died just a few days ago :). The Cast included a very young Jennifer Connelly and a mesmerizing David Bowie as Jareth the Goblin King of the Underground. A movie that is really a coming of age tale in which we doubt if the whole plot is just the imagination of a teenager girl or maybe there is something "more" Either way, and despite being a flop back in the day, it became a cult movie and as pretty much all Henson works one of my favourites. I hope you like it.
So I have said countless times here on Steemit if you scroll back my feed to will find countless of tributes to Jim Henson Works from The Rainbow Connection (The Muppets) to my favourite movie, The Dark Crystal. And I have already explained in detail how the fantasy works of Jim Henson shaped me and influenced me as an artist.
This is my fan tribute to the movie Labyrinth directed by Jim Henson in 1986. This is Within You originally sung by David Bowie in the original movie score that was co-written with Trevor Jones. It's likely the less known of the soundtrack, being "Magic Dance" and "As the world falls down" the most popular. I already had covered "As the world falls down" long ago but last week I set up all my home studio to be able to stream live again with OBS and I recorded this candid and LIVE take of my favourite song in the film.
By the way all the instruments used are FREE VSTS provided by Spitfire LABS. If you are a musician check it out because they are not only free for composers, they sound amazing.
As it's a raw, torn, aching ballad and despite of course bringing to my own ethereal genre, I think it works well with a simpler arrangement like this, and it's very raw and heartfelt. I confess I was the verge of tears when I finished this take. I don't know why.

I moved the stars for noone
The final line I can't live within you is the Goblin King realizing that it only exists in her mind but maybe (it's my theory) there was something "else" that shaped to be what she wanted. It's a song that also admits defeat and letting go very bitter sweet
*Live without the sunshine
Love without your heartbeat
I can't live within you!
Also the drawing that can be seen at the end of the video was done by myself :)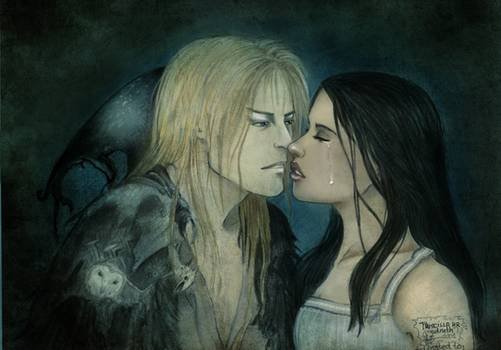 This is me kind of "cosplaying" the Goblin King, hmm Queen, whatever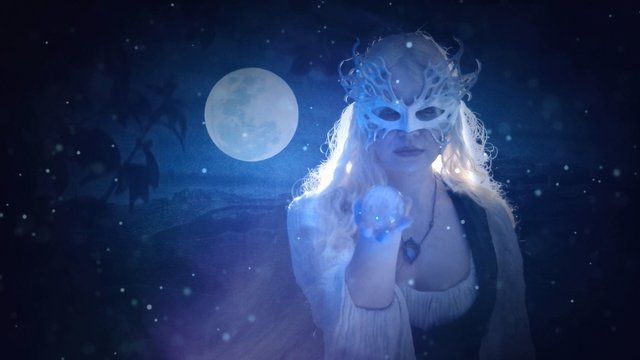 This drawing is insanely old. It was done in 2001 using just colour pencils :) But I still keep it with fondness in my folder. I guess as many I had a crush with the Goblin King as teenager myself so I kind of drew an alternate ending. Up to this day there is a very active community writing fanfics around the movie and I shamelessly enjoy to read them.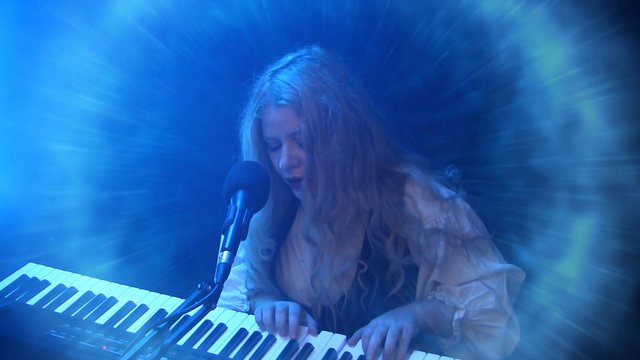 This version is recorded LIVE from my studio (just last week, January 2019) as a fan tribute using ONLY Spitfire Audio LABS free virtual instruments, and from here thanks very much for sharing these free (but outstanding) instruments for composers.
I know all Labyrinth songs and I may be encouraged to try a few more next
I also have to say I know almost the whole soundtrack by heart and I even was invited to perform the score to the 30th anniversary FAERIECON 2016 . Then I learned all the songs from Labyrinth in order to perform on a special event celebrating 3 decades after the release. There I met again with The Frouds (designers of the movie, Toby was the baby and actually works with his parents creating puppets as in Dark Crystal new series). Also in the picture Jim Henson's daughter and illustrator Charles Vess (Stardust, Sandman)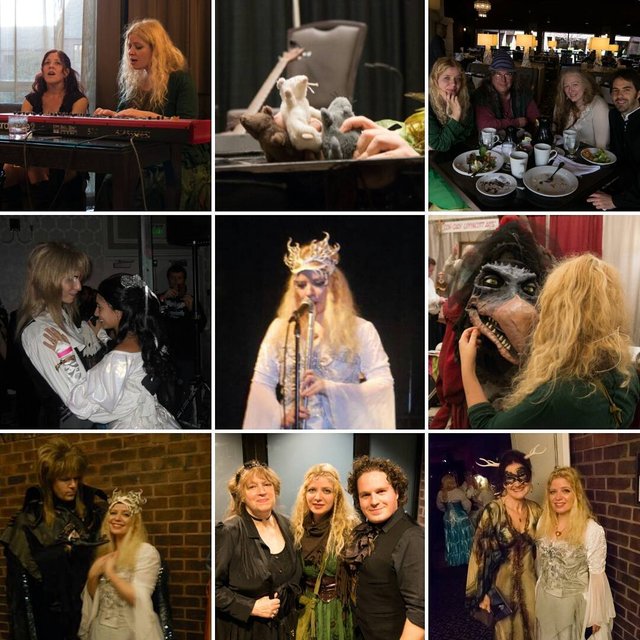 Revisiting snippets of old geeky fantasy things... What is your favourite fantasy movie?
I am intending to to do a series of things that were meaningful to me as a child... as you know my favourite movie is The Dark Crystal and I've shared like four tributes of that, but there are also other songs I'm intending to cover like The Neverending Story, Last Unicorn, and more... and even some 80s and early 90s things that were a familiar soundtrack when I grew up
but just curious... what are your favourite fantasy movies just in case I may be intending to cover some of them
Thank you very much to my patrons at https://patreon.com/yidneth that support the creation of this candid snippets of things that were significant for me as a child.
So let me know in comments !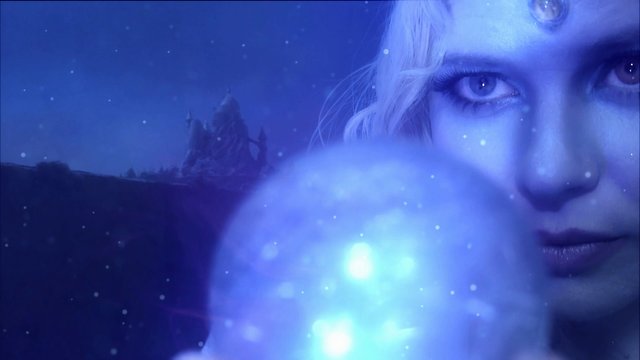 Let me offer you your dreams (Labyrinth, 1986)
Please support me here if you can
Priscilla Hernandez Network:
Official site: https://yidneth.com
Patreon: https://patreon.com/yidneth
Spotify: https://open.spotify.com/artist/4VYQX...
Facebook: https://facebook.com/yidneth
Instagram.com: https://instagram.com/yidneth
Blog: https://blog.priscillahernandez.com
Shop: https://priscillahernandez.com/shop (for PHYSICAL CDs and art prints)